Advanced Patient Advocacy Leader to Speak at AAHAM ANI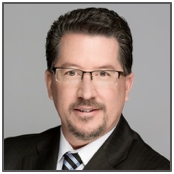 Richmond, VA, August 22, 2016 --(
PR.com
)-- Advanced Patient Advocacy, LLC (APA) announced today that Scott Noel, Director of Learning Management and Development, will speak at the 2016 American Association of Healthcare Administrative Management (AAHAM) Annual National Institute in Las Vegas, Nevada October 5-7, 2016.
Mr. Noel will share his 40 years of experience in the healthcare industry with his presentation entitled, ""Re-Inventing Learning Management Strategies in PFS – a Case Study." This session will provide a case study in the transformation of APA's Learning Management Strategies from a "Trainer-Centric" facilitation model to a "Learner-Centric" blended approach for onboarding all new hires. This session will explore new learning theories and their applications to training and development in the world of Patient Financial Services with a focus on the onboarding processes, while also looking toward full development of staff, management and leadership within their operations. Mr. Noel is currently the President of the Blue Bonnet Chapter of AAHAM, having previously served the Lone Star Chapter as chair of the Nomination's committee; the Chapter Secretary and Finance Chair. He was also a member of the South Texas chapter of HFMA and has presented numerous times for both organizations.
"I'm excited to have the opportunity to share APA's recent experience in refocusing our Learning Management strategy and to support AAHAM's commitment to the ongoing education of healthcare professionals," said Scott Noel, Director of Learning Management and Development.
Advanced Patient Advocacy, LLC is a privately owned company that provides a comprehensive suite of enrollment services to healthcare organizations to assist patients in navigating and connecting to payer solutions which include Medicaid, Workers Compensation, Motor Vehicle, Disability, General Liability and State/Federal Healthcare Exchanges. Advanced Patient Advocacy services healthcare organizations on a nationwide basis and has built its reputation by creating customized screening and enrollment solutions to address client specific needs.
For more information regarding Advanced Patient Advocacy:
Call 877.272.6001, visit www.aparesults.com or email Rodney Napier at: rnapier@apallc.com
Contact
Advanced Patient Advocacy, LLC
Rodney Napier, Chief Marketing Officer
877-272-6001
http://www.aparesults.com/

Contact