The BSC Group Arranges $15.5M Financing for O'Hare Lake Office Park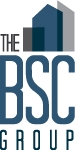 Rosemont, IL, August 30, 2016 --(
PR.com
)--
The BSC Group, LLC
, a leading commercial real estate financing advisor and boutique provider of debt and equity capital solutions for Commercial Real Estate Investors, announced it has arranged $15.5M in financing on behalf of O'Hare Lake Office Park, LLC. The 5 year fixed rate loan was used to refinance existing debt on three office buildings located in Des Plaines, IL. The financing was placed with a local bank and provided the borrower with additional capital that will be used to reposition a portion of underutilized office space into more marketable permanent showroom space, which is in heavy demand as former tenants of the Merchandise Mart look to concentrate in the growing O'Hare Corridor. The newly converted space provides a showroom for wholesale merchandisers whom sell Home, Gift, Apparel, Accessories, and many other products.
"The BSC Group was responsible for sourcing and negotiating the refinance of the O'Hare Lake Office Park," said Stephen Lee, Vice President with the firm. "The suburban office market is still problematic for today's lenders and the biggest challenges were to demonstrate the proof of concept, identify the untapped potential, and dedication the sponsorship has to their business."
The O'Hare Lake Office Park has been primarily known for its office spaces and excellent location within the booming Rosemont market; however, with the influx of new Class A office space in the area the owners had to find a method to attract new types of tenants. Recently, the Merchandise Mart has experienced exponential increases in rental rates with the growing trend of large companies moving downtown Chicago. With rental rates on the rise many of these wholesalers were unable to maintain their spaces and have been forced to find alternative solutions. In addition, many of the clients are not local and the close proximity to the airport is more convenient.
"The BSC Group went beyond traditional loan origination services to understand the real estate and find us a lender that could recognize our goals," said the owner of O'Hare Lake Office Park. "In today's lending environment it is rare to find a bank that will look beyond just the numbers, but The BSC Group helped us find someone that was willing to get their hands dirty to learn about the real estate and more importantly, our family. The BSC Group clearly understood our objective and identified the correct lender and we could not be more pleased with the outcome."
About The BSC Group
The BSC Group, LLC was formed in 2009 and offers financial and loan advisory, mortgage brokerage and loan workout solutions to commercial real estate property owners and investors, with a special emphasis on the self-storage market. Through its capital source network, The BSC Group provides clients with access to debt and equity financing for commercial real estate investments nationwide.
Contact
The BSC Group, LLC
Shawn R. Hill
312-207-8237
thebscgroup.com

Contact