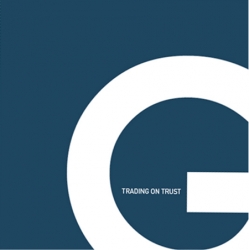 New York, NY, September 15, 2016 --(
PR.com
)-- Greywolf Execution Partners, www.GreyWolfEP.com, announced today that Matthew Kavanagh, the former Notre Dame All-American lacrosse player, has joined the firm.
Kavanagh was one of the captains of the team that anchored the Notre Dame offense to the National Championship game in 2014 and the Final Four in 2015.
Greywolf Execution Partners, headquartered on Wall Street, New York City, is a NYSE Member firm providing institutional equity executions specifically for RIAs, mutual funds, hedge funds, pensions and key institutional asset managers.
In his new capacity, Kavanagh will focus on business development and sales working with endowment officers, hedge fund and institutional asset managers throughout North America.
As a student-athlete at Notre Dame, Kavanagh compiled a prodigious record during his 4 years at the storied university known for its athletic programs.
Since 2008, Greywolf Execution has provided agency execution in equities, options and ETF's with direct access to all major exchanges and electronic trading platforms. In addition to direct market access, Greywolf offers scores of algorithmic trading solutions, including a suite of 10b18 algos incorporating safe harbor compliance for company buybacks.
Greywolf also operates an institutional Buyback Desk, www.buybackdesk.com, located on the floor of the New York Stock Exchange.
"Matt spent a couple internships at Greywolf learning about our business, the public markets and the impact that an institutional broker delivers to clients, often on split-second decision making basis. In some ways, success in institutional equity execution is similar to winning at lacrosse: the closer you get to the goal, the greater your probability of scoring becomes. And it's hard to get closer than actually operating on the floor of the New York Stock Exchange," stated Greywolf co-founder and president, Chris Martin.
Kavanagh's record includes:
- As a player, he is the only 4-time All-American at Notre Dame
- 2nd in total points (225) scored all-time at Notre Dame
- 1st Team All-American
- Tewaaraton Award Finalist (Top 5 Players) 2015
- Played in the Final Four in'15 and Championship Game in '14
Greywolf Execution
Greywolf provides institutional clients with real-time access to the global equity markets, monitoring changes in trends including subsector relative strength, volume, sentiment, seasonality, and most importantly, immediate focus to the changes in price action which could help portfolio managers and traders in making timely trading decisions. This hands-on "high-touch" type interaction helps to add alpha to the portfolio management process, allowing Greywolf to be an integral part of each and every firm's team, while keeping a pulse on the fast-moving, ever-changing market conditions happening every day on the floor of the NYSE.
Greywolf believes that its experience, access and knowledge translates into a greater return on investment for its institutional clients. People, platform and access all come together to deliver an extra advantage with every purchase or sale.
Media Contact: Anthony DiMaio, Anthem Communications
Mobile: 917.449.1177
Email:
info@greywolfep.com