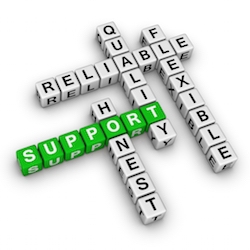 Millburn, NJ, September 14, 2016 --(
PR.com
)-- Cast your mind back a couple of years. What do you see?
Businesses emerging from the gloom of the 2008 crash were realising something very important: that things weren't going to go back to the way they were before; that everything is very different now.
For some, the next step was to look outwards, to the radically re-shaped markets and supplier landscapes. For others, it entailed first looking inwards, at their business models and operations, their staffing and skill levels.
In both cases, survival has meant learning to work in a new way – getting smarter, yes, but nimbler and more reactive; keeping only a tight core team and outsourcing everything else.
Welcome to the Interim Age.
Today, more and more companies throughout the world are seeing the value of access to an exact skill-set – only for as long as you need it. No long-term staffing or recruitment investment. No learning curve.
When you're right in the middle of a major push and suddenly find yourself short of expertise, interim resourcing can make the difference – helping you to minimise downtime and keep the project on track.
Clients liken it to using an appliance: you plug in the expertise and use it only for as long as you need to.
Light Bulb Innovation Resource
supplies global interim marketing resource in three keys areas: innovation, brand development and positioning, and consumer insights. Their work is predominantly in FMCG, financial services, IT & technology, healthcare and fashion, providing consultants ranging from niche experts to general trouble-shooters (and everything in between).
The company has just launched their website, which includes a tab to showcase a selection of experts who are available to support their clients.
These days, proven expertise is an increasingly valuable currency for every business in every sector and every market. So invest wisely. Think interim.
Your competitors already do.