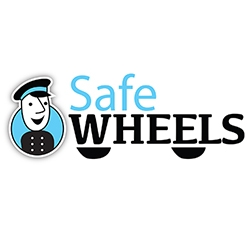 Bedford, NH, September 15, 2016 --(
PR.com
)-- Safe Wheels (
www.safewheelsforkids.com
) announces the grand opening of their business and is quickly becoming the go-to resource for busy families in the Bedford, NH and surrounding area. Safe Wheels was created by business owners, Tahra and Mehdi Katane, from Bedford, NH, to offer a solution for parents challenged by meeting their own obligations with getting their kids to multiple activities, in multiple locations, often at the same time! Safe Wheels is a seamless, safe transit solution for busy parents with busy children.
Safe Wheels is a family owned and operated transportation service for kids in Bedford, NH. Safe Wheels was created for parents who are juggling their conflicting schedules as well as the demanding schedule of driving their kids to and from after school activities, doctor's appointments, sports activities and more. In order to provide private transportation for kids, Safe Wheels is compliant with the New Hampshire Department of Transportation and the National Highway Traffic Safety Administration. They have all the security procedures in place to ensure the safety of the children as well as provide peace of mind for parents. The drivers at Safe Wheels go through an extensive Security Check, Background Check, Criminal Check and Drug Screening before and during employment with Safe Wheels. All vehicles and vans are cleaned daily, well maintained, and equipped with a camera, GPS tracking device, first aid kit, fire extinguisher, and safety belts.
With Safe Wheels no need to beat traffic, miss work time, call on family or friends for emergency child pick up. Gain precious time back in your schedule by allowing Safe Wheels to be that reliable resource! Safe Wheels caters exclusively to children in the Bedford and surrounding area and it's their commitment to get them to their destination safe and on time.