Enterprise Integration's Mack Bhatia Named as (ISC)²'s Information Security Practitioner of 2016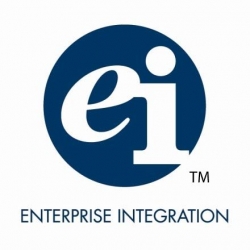 Jacksonville, FL, September 16, 2016 --(
PR.com
)-- Enterprise Integration (EI), announced today that their Security Program Director, Mack Bhatia, was named the winner of the Information Security Practitioner category of (ISC)²'s Americas Information Security Leadership Awards, or ISLA®, Program.
Held annually by (ISC)² in cooperation with the North and Latin American Advisory Councils, the Americas ISLA® Program recognizes information security and management professionals throughout the private and public sectors in North, Central and South America. The Information Security Practitioner award honors a security professional that has distinguished themselves.
Mike Locher, CEO of Enterprise Integration stated, "We are proud of the success Mack has achieved working with our clients to improve security awareness and deploy security frameworks that truly reduce the ever growing risk of cyber threats. He has a laser focus on leveraging automation and digital robotics in the area of security. We are proud Mack has received this recognition."
Chief Executive Officer of (ISC)², David Shearer, said, "We are excited to provide a platform like the Americas ISLA® program to honor the challenging, and often unrecognized, work that security professionals are doing behind the scenes to help protect all of us. These leaders are truly making a difference in advancing the cybersecurity workforce."
The other 2016 Americas ISLA® award winners can be found at https://www.isc2.org/aisla-winners/default.aspx.
Contact
Enterprise Integration
Kristina Lane
904-928-2806
entint.com

Contact