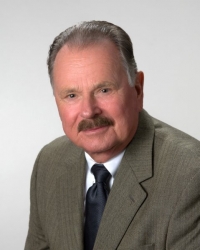 Tampa, FL, September 22, 2016 --(
PR.com
)-- Jeffrey L. Greenacre, CAM, CMCA, CPM of Tampa, Florida has been recognized as a Top Executive for 2016 and has been honored with early admission as a Top Executive for 2017 by Strathmore's Who's Who Worldwide Edition for his outstanding achievements and high level of success for over 40 years in the field of real estate.
About Jeffrey L. Greenacre, CAM, CMCA, CPM
Mr. Greenacre is the CEO and Founder of Greenacre Properties Inc. which is a real estate management service in Tampa Bay, Florida. He serves as CEO and has vast experience as an Asset Manager. He interacts with local city and municipal governments to resolve disputes and conflicts within his client communities. Mr. Greenacre has established several other Greenacre companies nationwide which specialize in long range planning, technology software development and a broader range of real estate programs to complement the services of Greenacre Properties Inc. He is a Certified Property Manager by the Institute of Real Estate Management, meeting rigid requirements in education, experience and commitment to a code of ethics.
Born on September 10, 1944 in Illinois, Mr. Greenacre obtained a B.A. from Whittier College and a M.A. in 1967 from Northern Illinois University. He began his career as an instructor at the University of Illinois' College of Business. He relocated to Indiana University's College of Business as an assistant professor before moving to Florida where he was recruited by GTE Data Services. Mr. Greenacre then began his work in the real estate field with R. S. Leonard and Associates before starting his own company.
Mr. Greenacre served as the Past President, Past Vice President and a Committee Chairperson for the Community Association Institute-Suncoast Chapter. He is the Steering Committee Manager for the Community Association Institute-National and the Committee Chairperson of the Business and Community Development Committee for the Greater Tampa Bay Chamber of Commerce-Northwest Area Council. He is affiliated with Sigma Iota Epsilon and the C.E.O.M.C.
Mr. Greenacre takes great pride in one particular client, Carrollwood Village in Tampa which encompasses 3600 families divided into three master associations and twenty-five sub associations with an asset value in excess of $3.6 billion. As a developer, he is the co-founder and owner of Ark Coatings, LLC, a 95% totally natural cork Green coating used for insulation, water proofing, acoustic and thermal engineering to increase energy efficiency by up to 25% while providing superior protection and appearance. Mr. Greenacre has recently restored a 101 year old home using this product, making it the first home to be cork protected in the United States. He now has plans to develop a community in Florida where all the homes will be constructed with this product while using state of the art technology, a new generation of home building.
In his spare time Mr. Greenacre enjoys cruising, scuba diving, skiing, volunteering and working to cure Diabetes Type 1.
For further information, contact
www.greenacreproperties.com
.
About Strathmore's Who's Who Worldwide
Strathmore's Who's Who Worldwide is an international advertising, networking and publishing company based in Farmingdale, New York. They are proud to be able to satisfy their clients and continue to have repeat clientele due to their longevity and pride in their products and services. The Owners strive to connect business professionals to enhance their contact base and networking capabilities so they can get the acknowledgment and publicity within their industries and beyond. The Strathmore family has been providing these valuable services for over two decades. They target executives and professionals in all industries to be featured in their publication and on-line directory. Industries include business, law, education, healthcare and medicine, fine arts, IT, government, science, real estate, entertainment and many more accomplished fields. Professional profiles are listed in an annual hardcover journal and in a detailed, searchable database on the website www.strww.com.