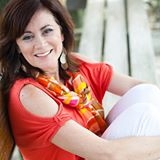 Naples, FL, October 01, 2016 --(
PR.com
)-- As a New York native, Christine is excited to immerse herself within the Naples culture. She is an avid supporter of the community and devotes much of her time to various women's organizations. Tru Glo Medspa is happy to invite such a driven and experienced individual to the company. Christine's experience and knowledge in the beauty and wellness industry will without a doubt, be a remarkable asset to the medical spa.
Tru Glo Medspa is incredibly excited to welcome Christine Cristina as the new Spa Director of Tru Glo Medspa. Christine is a Licensed Aesthetician and a Certified Permanent Makeup Technician and is a respected member of The Society of Permanent Makeup Professionals. Alongside of her significant accomplishments as an aesthetician, Christine has shown an incredible aptitude for decisive and effective management. During her time in the corporate world, she was the marketing manager for Jose Eber hair products and the VP of Sales and Marketing for One-on-One with Greg Norman.
Christine is thoroughly trained and experienced in therapeutic skin rejuvenation, laser technology, and relaxation facials. Her goal is to help women replenish, restore, and repair their skin through education, correct care, products, and effective treatments.
"With a wide variety of anti-aging products and services to choose from, women can get confused as to what works and what is hype," states Christine. "It is my desire to educate women on what really works so they are spending their money on results, not hype."
Christine is joining Tru Glo's team with a significant amount of experience within the health and wellness field. Recently, she has worked with chemists to gain an in-depth understanding about the proper ingredients that result in truly effective facials. Her experience as an educator for Intaglio Skin Care as well as her time spent as an Ambassador and Educator for Osomosis Pur Medical Skin Care where she taught and trained other aesthetician's skin care protocols have made Christine a perfect fit for her new role with our company.
In addition to her prior administrative and training roles, Christina has extensive experience performing customized facials for a number of different skin types like aging, acne-prone, hyperpigmented, and rosacea to name just a few. Before her time began with our company, Christine owned her own skin care business and displayed a complete aptitude for every aspect of skin care through customer satisfaction and various product and professional certifications.
Christine combines her recent experience working with her skin care company with her past experience in a number of areas which include professional education and administration.
Tru Glo Medspa, a Naples based business, is one of Southwest Florida's premier medical spas. With rejuvenating skin treatments like lightwave therapy and cutting-edge body applications like SculpSure, Tru Glo Medspa is recognized as an industry leader for client care and satisfaction. For more information about Tru Glo Medspa individuals can call (239) 919-7009.