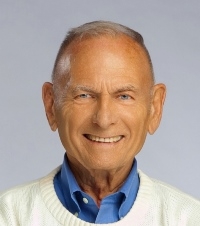 Fair Grove, MO, November 01, 2016 --(
PR.com
)-- C. Norman Shealy, M.D., Ph.D., D.Sc. of Fair Grove, Missouri was honored as a Prominent Business Leader and a Top 100 Doctor for 2016 and received a Lifetime Achievement Award from Strathmore's Who's Who Worldwide Edition for his outstanding contributions and achievements for over 60 years in the field of holistic healthcare.
About C. Norman Shealy, M.D., Ph.D., D.Sc.
Dr. Shealy is the Founder and CEO of the International Institute of Holistic Medicine which is a holistic practice providing patient care targeting pain management, depression and holistic medicine in Springfield, Missouri. A pioneer in developing safe and effective treatments such as Biogenics, in 1971 he founded the first comprehensive pain and stress management facility in the country, the Shealy Institute, respected world-wide for its innovative and successful rehabilitation approaches in over 30,000 patients. He retired from practicing after 60 years of medical and holistic experience. Dr. Shealy was one of the first physicians to specialize in the resolution of chronic pain. In the last year he has reopened his world renowned holistic clinic as International Institute of Holistic Medicine, with Dr. Sergey Sorin joining him.
Currently, Dr. Shealy is researching and serving on various boards and affiliations. He is the Editor of the "Journal of Comprehensive Integrative Medicine." He has authored and co-authored over 325 publications and articles, has a 90 minute DVD called "Medical Renaissance: The Secret Code" which demonstrates the success of a comprehensive, holistic approach to almost all illnesses and has over 10 patents. Dr. Shealy regularly hosts and appears on talk radio. His seminars and workshops are given worldwide, and are attended by physicians and laypersons alike. He is affiliated with the Greene County Medical Society, the A.M.A. and the A.C.I.M. Dr. Shealy is the President of Holos Energy Medicine Education and is a Professor Emeritus of Energy Medicine at Holos University Graduate Seminary. He is Tiwehkt of the Native American Church of Nemenhah.
Born on December 4, 1932, Dr, Shealy obtained a B.S. and an M.D. in 1956, both from Duke University. He obtained a Ph.D. from Saybrook Institute in San Francisco in 1977 and a D.Sc. from Ryodoraku Research Institute of North America, Inc. in Kansas City, Missouri in 1979. He has acted as a consultant to leaders in every specialty, including the personal physicians of Presidents Kennedy and Eisenhower. In 1978, he was instrumental in developing the American Holistic Medical Association. He has received numerous awards in his field.
In his spare time Dr. Shealy enjoys gardening.
For further information, contact
www.normshealy.com
.
About Strathmore's Who's Who Worldwide
Strathmore's Who's Who Worldwide is an international advertising, networking and publishing company based in Farmingdale, New York. They are proud to be able to satisfy their clients and continue to have repeat clientele due to their longevity and pride in their products and services. The Owners strive to connect business professionals to enhance their contact base and networking capabilities so they can get the acknowledgment and publicity within their industries and beyond. The Strathmore family has been providing these valuable services for over two decades. They target executives and professionals in all industries to be featured in their publication and on-line directory. Industries include business, law, education, healthcare and medicine, fine arts, IT, government, science, real estate, entertainment and many more accomplished fields. Professional profiles are listed in an annual hardcover journal and in a detailed, searchable database on the website www.strww.com.