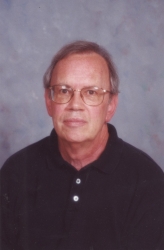 New Orleans, LA, November 17, 2016 --(
PR.com
)-- Thomas Williams of New Orleans, Louisiana has been recognized as a long-term outstanding member since 2013 by Strathmore's Who's Who Worldwide Edition. He has retired after more than 40 years of providing the highest standard of education to students.
About Thomas Williams
Mr. Williams is a retired Teacher from the Isidore Newman School which provides secondary education in New Orleans, Louisiana. He has published articles in the Encyclopedia of Southern Culture. He was honored as the Yearbook Dedicatee in 2002 and received the Lemann Award in 2009. Mr. Williams was designated as "Teacher of the Week" by Cox Communications in 2010. In 2016, he was recognized on the Reuter's Billboard in Times Square in New York City. He is affiliated with Sigma Alpha Epsilon, The Society of the Lees of Virginia and The Mayflower Society.
Born on December 29, 1940 in Cincinnati, Ohio, Mr. Williams has an A.B.D. in English from the University of Cincinnati. He continues to give speeches at graduation ceremonies and gives eulogies. He has three children, Charlotte, Jamie and Anne. In his retirement, he enjoys baseball, walking and spending time with family and friends.
"...he was a quintessential gentleman, courtly in the finest sense....His classroom was his private domain, in which he approached the business of teaching with absolute gravity....He cherished language and it skillful use....From him the English language was a fine dancing thing, and you understood that, when properly used, it could bring about the fall of kings or the birth of gods or the death of kings and gods together." -Pat Conroy, The Lords of Discipline
About Strathmore's Who's Who Worldwide
Strathmore's Who's Who Worldwide highlights the professional lives of individuals from every significant field or industry including business, medicine, law, education, art, government and entertainment. Strathmore's Who's Who Worldwide is both an online and hard cover publication where we provide our members' current and pertinent business information. It is also a biographical information source for thousands of researchers, journalists, librarians and executive search firms throughout the world. Our goal is to ensure that our members receive all of the networking, exposure and recognition capabilities to potentially increase their business.