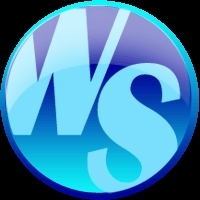 Wilmington, DE, January 25, 2008 --(
PR.com
)-- WhiteSmoke announces the immediate availability of its new Facebook application—a message composer powered by WhiteSmoke's award-winning English grammar and spelling correction technologies.
The new Facebook application brings the full power of the WhiteSmoke writing engine to users of the Facebook social media network, for free. The application is designed to be used as the first port of call for any message a user wants to compose for Facebook friends. Users simply type their messages straight into the WhiteSmoke composer, check for spelling and grammar errors, and press "Continue" to take the corrected text to the normal Facebook message composer. The corrected text can also be copied straight from the WhiteSmoke message composer for posting in any number of other Facebook text areas, such as the Wall or the Super Wall.
"WhiteSmoke is helping writers all over the world to get professional results with their writing. The new WhiteSmoke message composer for Facebook brings a taste of that technology to Facebook users," explains Amit Greener, WhiteSmoke vice president of marketing. He continues: "While the desktop version of WhiteSmoke has additional features such as writing templates, the dictionary-thesaurus, and specialized text enrichment for different writing styles, the Facebook application still brings the full power of WhiteSmoke's grammar detection and correction to the Facebook network, helping users easily communicate in grammatically correct English."
Hilla Ovil Brenner, WhiteSmoke CEO, adds: "For years now, there has been talk of instant messaging and SMS causing the quality of English grammar to deteriorate, and even of school children using text-speak in the classroom and in their essay assignments. Our own internal research shows that errors occur in approximately 60% of texts written online by the average web user. The WhiteSmoke application for Facebook can help improve this situation by providing an intuitive solution for grammar checking that fits right in with the Facebook experience. For the millions of high school, college and university students who use Facebook every day to connect with old friends and make new ones, our application is a useful tool that helps keep their English on track."
The WhiteSmoke message composer is available for your Facebook profile now. Simply sign-in to Facebook, browse the applications for WhiteSmoke, and add it to your profile. Alternatively, follow this link to go directly to the WhiteSmoke application page:
WhiteSmoke Message Composer for Facebook
About WhiteSmoke
WhiteSmoke Inc. is a world leader in English grammar and writing software solutions. WhiteSmoke software corrects grammar, spelling, and punctuation, and provides text enrichment via innovative patented technologies. These technologies are the product of years of research into natural language processing, tapping into the complexities of the English language.
WhiteSmoke writing software comes in a range of versions to suit any writing style, from everyday home use through to field-specific business communications. For more information, please visit:
WhiteSmoke Writing Software
###