Akamai Films/Campaz Films to Premiere a Revolutionary Cinematic Experience for the Millennial Generation
"Two Weeks To Go" Premiere at the Laemmle Royal Theater in Los Angeles on Saturday, October 29, 2016.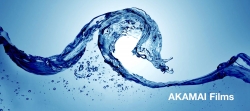 Los Angeles, CA, October 28, 2016 --(
PR.com
)-- The premiere of Akamai/Campaz Films' "Two Weeks To Go'' Screening will take place at The Laemmle Theater Royal, 11523 Santa Monica Blvd, Los Angeles, 90025. Red carpet starts at 9:30am, screening starts at 10:30am on October 29, 2016. Entrance is free with an option to bring a canned or non perishable good to donate to families in need for the Thanksgiving holiday on behalf of Jackson Limousine.
Two Weeks To Go is about a young man (Cameron Pazirandeh) who finds out that he is going to die in two weeks and decides, because he has no friends, to record video journals to share his experience. The entire film is shot on an iPhone SE and MacBook Pro webcam and is comprised of the journals alone.
This will be a revolutionary cinematic experience: a one man show in vlog form and Hollywood's answer to the millennial generation by the quintessential millennial filmmaker himself. - Cameron Pazirandeh.
This event is expected to be attended by not only Hollywood guests but various tech industry guests that are looking to become a part of this new wave of cinema.This could be the opportunity to snag the next El Mariachi story.
For more information and to RSVP contact:
Linda Asuma at Akamai Films
(310) 612-9889
linda@akamaifilms.com
Contact
Akamai Films
Linda Asuma
(310) 612-9889
www.akamaifilms.com

Contact