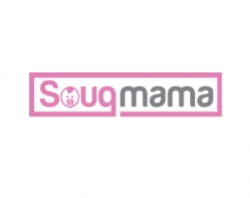 Dubai, United Arab Emirates, October 30, 2016 --(
PR.com
)-- A new e-commerce website
Souqmama.com
was launched providing quality baby care products and parental essentials for babies and mothers. Souqmama.com allows parents to search thousands of baby care items, order it online and deliver it straight to the client's location. Mothers can also check Souqmama.com's social blog page in which parents can read blog posts and can leave comments about the products, parental issues and baby care awareness.
Souqmama.com brings you thousands of quality baby care products and parental items.
A Dubai-based global e-commerce website, Souqmama.com, starting to get attention upon its launching. The demand for quality baby care products in Dubai and around the world gives the website fast recognition from mothers and both parents worldwide. The website currently listed wide selections of quality baby and childcare products online from categories such as diapers, training pants, oral care, baby accessories, baby toys, baby shower gifts, feeding, wipes and bath, hair and skin care products and more added on a daily basis.
The company makes sure that only authentic best quality products are sold in Souqmama.com's online shop, securing customers shopping satisfaction. Souqmama.com have applied quality services like fast and safe delivery, free returns*, easy mode of payments (card or cash) and reliable customer support in order to make the online shopping experience even more worthwhile.
Souqmama.com cater to a slightly more specific set of clients in the Middle East - "The mothers." The Company aims to support mothers around the world through quality goods and services for them and for their children. Souqmama.com's purpose is to help mothers to achieve all moms parental needs depending on their requirements. Souqmama.com believe that motherhood is a 24/7 full-time job, that is why the company needs to establish a reliable and easy platform for mothers to access all their parenthood needs. Souqmama.com's responsibility is to regularly improve all aspects of goods and services and putting it through an online shop.
Souqmama.com's main responsibility is to provide mothers the best parenthood assistance using this tool, an online store in which parents can access all baby and childcare products from the comfort of your home. Souqmama.com gives mothers a 24/7 Internet shopping access everywhere making it easier for all parent's guiding needs. At Souqmama.com, the team does everything to ensure all payments are safe and will get only best quality products fast and efficient.
"It is very difficult for moms to choose and buy the right baby products and deliver it right away. That is why the team decided to create an online store where parents can buy different baby care items and mother essentials in a very easy way. The website's main aim is to help those who want to find quality items for baby's better care," says Nigina Yakhlakova & Oxana Sekacheva, Managing Partners of Souqmama.
Souqmama.com team does everything to ensure moms to experience the best shopping experience possible. The company guarantees all payments through credit card or cash are delivered properly while all products are subject to return policy.
The creative and technical teams of Souqmama are constantly working on additional features, modern design, user-friendly interface, and easier navigation using only the latest web technologies.
To learn more about the website, visit www.souqmama.com or call +971 4 4472818
About Souqmama.com
Souqmama.com is one of the best online shopping destinations for mothers in the UAE and in the Middle East. It offers a variety of quality baby and childcare products at a very reasonable price. Mothers can easily access this online shop from the comfort of their home via the Internet connection and delivery it in a fast efficient way. Souqmama.com also offer daily deals that allow mothers to save on hundreds of products posted on the website.