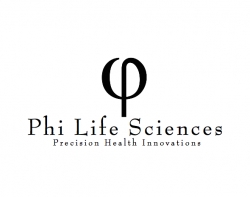 Charleston, SC, November 03, 2016 --(
PR.com
)-- Phi Life Sciences has registered and been accepted by the Secretary of State of South Carolina to be a qualified business under the High Growth Small Business Job Creation Act of 2013 (S.C. Code of Laws §§ 11-44-10 et. seq.).
As a qualified business, Phi Life Sciences is now eligible to receive qualified investments from investors. This allows Phi Life Sciences to attract the capital necessary required to scale current operations and expand product and offerings.
Investors are also entitled to a nonrefundable income tax credit for their qualified investment made through the High Growth Small Business Job Creation Act to support early stage, high-growth, job-creating businesses. Please see link below for details.
http://www.scstatehouse.gov/query.php?search=DOC&searchtext=SECTION%2011%2044%2040&category=CODEOFLAWS&conid=8353171&result_pos=0&keyval=6136&numrows=10
Phi Life Sciences is a molecular diagnostic and laboratory service company with a goal of commercializing technologies that empower physicians to deliver precision treatments and diagnostics to improve patient care and health.
For more information please visit www.philifesciences.com or email info@philifesciences.com