Transnetyx Nears 12 Million Samples Genotyped, Gives 700 Working Years Back to Research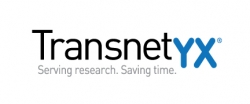 Memphis, TN, November 16, 2016 --(
PR.com
)-- Transnetyx, an automated genotyping company, today announced that it will reach 12 million samples processed by the end of 2016. Since it began its operations in 2004, Transnetyx has served the research of more than 600 organizations – universities, hospitals and bioscience companies – worldwide, including over 4,000 labs in the U.S., Europe and Australia.
"We could not be more pleased by the progress and growth of our team, thanks in large part to the continuous technology improvements within and beyond the industry," said Bob Bean, President at Transnetyx. "Accuracy and quality are essential to our business, because we value our customers, their research and their time. That quality is extended through our processes and procedures, as well as the high level of service we have provided to the research community for more than 12 years."
Through its automated model, Transnetyx continues to fulfill its mission by enabling scientists to accelerate research with fast, easy and accurate real-time PCR genotyping. The company guarantees results in 24 or 72 hours, once samples are received, and currently performs testing at an enviable 99.97 percent accuracy. Furthermore, Transnetyx is now equipped to genotype CRISPR-generated models, known for recently revolutionizing how biomedical research is performed. The technique has been credited with the potential to cure genetic defects, eradicate diseases and end the organ transplant shortage. CRISPR, short for clustered regularly interspaced short palindromic repeats, or repeated bits of DNA, gives researchers an exceptional level of control in editing DNA.
In 2010, the company instituted Transnetyx Automated Genotyping Centers, or
TAGCenters
, which serve as a hub for a facility's genotyping needs, with free testing supplies available on-site. Transnetyx now offers automated kiosks, with time-stamped scan and drop technology. To use, researchers simply collect the tissue in the provided well plate, scan their personal MyTAG badge and well plate barcode, and deposit the well plate. The drop-off and result times are then provided, and an email is received when the printable and exportable sample results are available in the researcher's secure, online account. This has added another level of automation to the Transnetyx process, saving time, eliminating human error and accelerating research.
Transnetyx revealed in late 2015 that it had surpassed the 10 million mark for samples genotyped. The company celebrated with its 10 Million Tour to thank researchers for their trust to serve and help advance human health. By reaching 12 million samples, which is 240,000 blocks of genotyping 50 samples (average sample size), by yearend, Transnetyx will have given approximately 700 working years back to research. This equates to more than 20 principal investigator careers (assuming a 30-year career), or 200 post-doctorate scholarships (three-year terms).
In addition to growing its Memphis-based headquarters, Transnetyx has continued to expand its global market presence. Currently, the company has representatives in more than 10 major cities across the U.S., as well as in the UK, Europe and Australia.
Earlier this month, Transnetyx launched a redesigned version of its website, offering enhanced content and resources for its customers.
About Transnetyx
Memphis-based Transnetyx is an automated genotyping company dedicated to serving research and saving time by removing redundant, yet necessary, tasks conducted in genetic research. Transnetyx has the technology and processes in place to provide faster, easier and more accurate results to researchers worldwide, who conduct studies on all aspects of research from early childhood diseases all the way to cancer and Alzheimer's. By optimizing resources, Transnetyx has paved the way for research to advance and deeper understanding to emerge. For more information, visit
www.transnetyx.com
.
Contact
Beth Wilson, inferno
901-278-3773

Contact