Shetler Joins Mars National Bank as Assistant Vice President, Mortgage Lending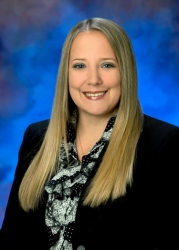 Mars, PA, December 07, 2016 --(
PR.com
)-- Nicolina "Nikki" Shetler joined Mars National Bank as Assistant Vice President, Mortgage Lending. Ms. Shetler has 16 years banking experience focused on real estate lending. She will be responsible for developing and managing client relationships, particularly in Indiana and Westmoreland counties.
"Adding Nikki to our loan origination team will help us expand the geography in which we deliver our mortgage products," said Shawn Proper, Mars National Bank Senior Vice President, Mortgage and Consumer Lending. "We have won awards for our service and will provide the same excellent service in Westmoreland and Indiana Counties. Having someone like Nikki, who knows these communities and is a trusted resource, will help us deliver on that promise."
Ms. Shetler is a resident of New Florence, Indiana County, an alumnae of Mount Aloysius College and has worked in Indiana County throughout her career.
"I appreciate this opportunity to join a community bank that cares about customer service and meeting people's financial needs," said Ms. Shetler. "I'm looking forward to introducing Mars National Bank's great rates and outstanding service to these communities."
Mars National Bank is one true community bank focused on combining the products and technology that its customers need while maintaining its focus on long-term customer relationships.
For more information, visit www.MarsBank.com.
About Mars National Bank
Mars National Bank is committed to remaining a relationship driven, independent community bank, which offers competitive products and services, made up of dedicated professionals who are passionate about serving our customers in a personal, efficient and friendly manner.
Contact
Mars National Bank
Stephen Eckert
412-390-0403
www.marsbank.com

Contact