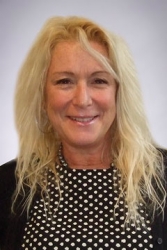 Atlanta, GA, December 08, 2016 --(
PR.com
)--
PrivatePlus Mortgage
, a division of Private Bank of Buckhead and Private Bank of Decatur, has named Marilyn Leonard as a Vice President and Mortgage Banker.
"Marilyn is a highly experienced top performer," says Dan Smith, President of PrivatePlus, "and her very well-developed national network is a testament to her ability to help clients across a broad range of mortgage scenarios and circumstances. Her personality is infectious and her genuine mission to help makes her clients fans for life."
Leonard has worked in sales for 30 years, focusing on the mortgage industry for nearly 20 years. In addition to having led mortgage teams within banks, she also founded and led MLA Associates, her own mortgage concern. Leonard works directly with clients, and also frequently serves customers referred by financial planners, attorneys and other professionals. She often tailors her expertise and programs for specific audiences; for instance, helping medical professionals overcome financial hurdles to match them with the best mortgage products.
"Technology allows me to be proactive using the power of the internet and social media to connect with people, helping them understand how much they can save every month by refinancing in today's low interest rate environment," Leonard says. "Much of my expertise has been restructuring clients with jumbo mortgages in the vacation and second-home markets." She notes that she has particularly appreciated the opportunity to help hundreds of people stay in their homes in the wake of the financial crisis, through programs such as the Home Affordable Refinance Program (HARP).
The Pennsylvania native and her husband split their time between Park City, Utah, and Naples, Florida, though she serves clients across the country. They enjoy an active lifestyle in both places; Leonard is an ocean swimmer who has completed marathons and triathlons. She and her husband have two young adult children and most enjoy family time.
PrivatePlus Mortgage promises great products, pricing, processes and people. It offers a full range of mortgage products: Purchase, Refinance, Investment, Jumbo products, Second home, Construction, Multiple collateral, Fixed second, Home equity, Lot loan, and more. It is located in Piedmont Center (Building Three), and originates mortgages in all 50 states and the District of Columbia. In addition to the mortgage division, Private Bank of Buckhead – now in its 10th year – also includes a Decatur location, known as Private Bank of Decatur.