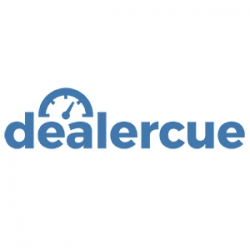 Kansas City, MO, December 29, 2016 --(
PR.com
)-- DealerCue releases BidCue, the latest addition to the VinCue market intelligence solutions, making it easier than ever for dealers to acquire the right vehicles for their market at the right price. "We couldn't be more excited about BidCue's potential to enable dealerships of all sizes to source vehicles intelligently and profitably," said Adam Tobias, COO and Co-Founder of DealerCue. "Now more than ever dealers need affordable technology to facilitate and support the changes in process they know they need to make to stay profitable in a consumer-driven marketplace," said Tobias.
BidCue is a Game-Changer for Dealers
"BidCue sourcing makes buying and selling the right cars for my market easy," said Craig Martin, GM Partner at Randy Curnow Buick GM. "I have all of the information I need to create a strategy for acquisition that delivers what my customers want without sacrificing profitability."
DealerCue Development is Driven by Customer Feedback
Most independent and smaller franchises are priced out of the current solutions on the market. Our goal is to level the playing field for dealerships of all sizes by providing robust intelligence solutions at a reasonable price. BidCue was released at no additional cost to all current clients and the response has been overwhelmingly positive. Current promotions to get new dealerships on board are available now. Visit http://dealercue.com for more information or call 844-484-6283 to see VinCue in action.
DealerCue, Home of VinCue
Established in 2014 by an experienced team of developers and automotive industry pros, DealerCue is your source for real-time market pricing and inventory management intelligence. DealerCue's mission is simple: help dealers stock smarter, sell faster and grow profits.