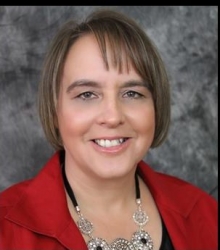 Farmingdale, NY, January 14, 2017 --(
PR.com
)-- Denise Campbell is the Owner/Founder/CEO of Southwest Sport & Spine Center in Las Cruces, New Mexico.
www.swsportandspine.com
She earned her B.S. in Physical Education and Athletic Training at Texas A&M University and her B.S. in Physical Therapy at the University of Texas Medical Branch, Galveston. Her area of expertise lies in Spine/Orthopedics and she attends educational training sessions in physical therapy and general healthcare. The Southwest Sport & Spine Center is a privately owned outpatient physical therapy clinic. They have been in business since 2000. They employ the McKenzie Diagnosis & Treatment method which helps to provide an accurate diagnosis and to predict a reasonable outcome. Ms. Campbell is affiliated with the McKenzie Institute, the American Physical Therapy Association and has served as President of the New Mexico State University, Aggie Athletic Association. The Southwest Sport & Spine Center is geared to physical therapy which includes treating back and neck pain, post surgical rehabilitation, total joint replacement and work related injuries to name a few. They also support local athletes, middle school, high school and private schools with sports injury consultations. Ms. Campbells's interests also lie in sports activities along with service and leadership for community based programs. Her leisure time is spent with family activities and in raising and showing animals.
The Professional of the Year membership in America's Registry is awarded to those candidates who have achieved recognition in their respective industry or profession for their accomplishments and who have established a commendable reputation. This membership honors individuals who have reached the highest standards of business practices and, as such, should be recognized for their standings in the business world. America's Registry is pleased to honor Denise Campbell for her excellence in the field of Physical Therapy.