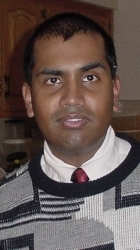 Skokie, IL, May 26, 2017 --(
PR.com
)-- About John Samuel-Jebaraj
John Samuel-Jebaraj David serves as an Accountant and Independent Agent responsible for recruiting, training, troubleshooting, reconciliations, sales, distribution, and software consulting. Mr. David was born on January 31, 1975 in Vellore, Tamil Nadu, India. He earned his B.A. in Mathematics from Trinity International University in 1998 and received an Advanced Computer Science Certificate from Wilbur Wright College in 2002. In addition to his recognition as a Lifetime VIP member in Strathmore's Who's Who, Mr. David is an America's Registry of Outstanding Professionals Lifetime Featured Member. In his leisure time, Mr. David enjoys decoding and deciphering the Bible.
www.amway.com/johndavid
About America's Registry of Outstanding Professionals
America's Registry is a membership organization that gives its members the type of national recognition they strive for. Professional business people may join memberships, societies and organizations to develop business contacts, thus gaining image and credibility for themselves and their organization. As a powerful third party endorsement, America's Registry offers this kind of recognition for individuals on a national basis with the added benefit of instantaneous networking with the other members. Members are encouraged to welcome, network and assist each other whether they are in the same or an entirely different industry or profession. Being in America's Registry can be viewed by the members as a letter of introduction to all the other members.