AVTEQ Announces Promotion of Aaron Rubner to President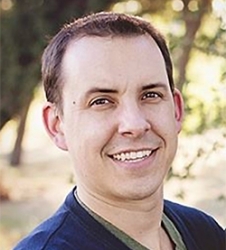 Dallas, TX, January 10, 2017 --(
PR.com
)-- AVTEQ, Inc. announced today that Aaron Rubner has been promoted to President, effective immediately. In his new role, Aaron will have direct responsibility for all of AVTEQ's manufacturing operations, product development and sales.
Aaron served as Director of Sales since 2012, where he managed inside and channel sales in addition to developing new strategic partnerships. Over the last 12 months, Rubner also was acting Operations Manager.
"Aaron is a proven leader and has played a pivotal role in executing AVTEQ's growth strategies," stated John O'Donnell, AVTEQ's Chairman. "Since joining the company, Aaron was involved in all aspects of the company's operations and instrumental in growing AVTEQ to the leadership position we enjoy today. I am confident that Aaron will excel in his new role, and I look forward to continuing to work with him in the years ahead."
Aaron joined AVTEQ in 2007 and has held a series of sales positions with increasing responsibilities. Prior to AVTEQ, Aaron worked for Taurus Technologies, a Dallas-based AV integrator as an Account Manager.
"It is a tremendous honor to be named President of AVTEQ," Rubner said. "It is very gratifying to be a part of such an exceptional organization, and I look forward to furthering AVTEQ's continued success."
About AVTEQ, Inc.
AVTEQ Inc. is a leading manufacturer of award-winning, highly customizable mobile carts, stands, and furniture for commercial audio-visual integration. In 2001, AVTEQ manufactured the industry's first mobile, all steel videoconferencing cart and continues to work in partnership with its global resellers and strategic partners to provide innovative solutions that address the growing needs of the market. AVTEQ's quality product line is customizable, offering users maximum flexibility and configurability to meet the needs of today's technology. In addition to the standard product line, AVTEQ's custom solutions team can design and manufacture solutions from concept to production. For more information, visit AVTEQ.net.
Contact
AVTEQ
Marjie Price
214-905-9001
avteq.net
Kate Heis

Contact