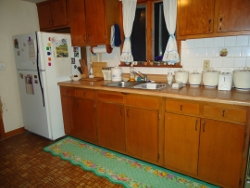 Van Nuys, CA, January 16, 2017 --(
PR.com
)-- No one is paying you to serve as central dispatch for your kitchen and bathroom. Your appliances just need to work, and Arman Appliance Repair understands that.
With years in the appliance maintenance, repair and installation business, Arman Appliance Repair knows exactly what it is to see the look of satisfaction and relief on a client's face when the appliances in a home just work.
Imagine being able to call one company for anything that a client may need to accomplish with appliances – a new installation, routine maintenance or an emergency repair. With the inside track on inventory and timely repair, Arman Appliance Repair has the resources to give its clients in LA the best service at an affordable price.
Arman Appliance Repair brings together the training and the frontline groundwork to handle any problem LA has with its
major appliances
. There is no longer any need to look up the manufacturer, or any need to shuffle through those dirty, forgotten stacks of papers to find the warranty provider. One number on speed dial takes care of anything.
Arman Appliance Repair is offering deals on first orders that may outpace any offer currently on the market, and clients in trouble are encouraged to call now.
Whether they are installing a completely new brand and integrating it into a current home infrastructure or repairing the bottleneck that always seems to break down, Arman Appliance Repair gets appliance repair jobs done in time and within budget. Every situation is different, but Arman Appliance Repair's background equips its on site representatives with the expertise to properly estimate and complete the services necessary.
Arman Appliance Repair proudly bases its reputation solely on the service provided to its clients. As the new installation repair team in the LA area, the challenge of creating a successful brand is paramount. As Arman Appliance Repair founder Suzy Q. recently said, "We are looking to repair all of LA, and we have the manpower and expertise to do it."