Free Online Training for Personal Injury Attorneys: Dr Carhee Lists the Top 5 Major Financial Drivers Required to Support Soft Tissue Spinal Injury Awards
There Are 5 Major Financial Drivers Dr Carhee Documents to Support His Patients and Their Personal Injury Attorney's Soft Tissue Spinal Injury Claims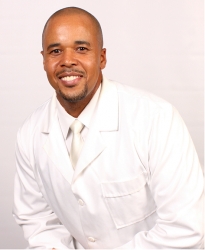 Atlanta, GA, January 17, 2017 --(
PR.com
)-- The injury claim award is mostly based on the documentation of the treating doctors reports and narratives. Minor impact soft tissue spinal injuries are awarded by claims processing software such as Colossus. This software has 5 main financial triggers which increase the value of the claim.
The first major financial driver is the injury diagnosis. And the most common injury diagnosis for the minor impact soft tissue spinal injury is Alteration of Motion Segment Integrity or AOMSI. AOMSI is the pathological restrictive movement of spinal vertebra or the anatomical failure of the ligamentous connective tissue.
The second financial driver is the impairment ratings. Impairment ratings are based on the American Medical Association Guides to Impairment.
The diagnosis of AOMSI can give up to a 25% impairment rating.
The third financial driver is the loss of enjoyment of lifetime activities. These are restricted and painful movements of activities of daily living.
The fourth financial driver is the restrictions of duties under duress. The duties under duress are limited or restricted activities relative to the work environment.
The fifth financial driver is the determination of maximum medical improvement and the need for future care. The need for future care can have a significant financial award considering the patients age and the medical care necessary for the duration of the patient's life.
All of these topics are explained in detail in a new video Dr. Carhee has produced to help personal injury attorneys with their soft tissue spinal injury claims.
Personal injury attorneys can view the free training video at:
www.pain2wellness.com/attorney/
Dr. Carhee can be contacted at information below.
Contact
Pain 2 Wellness Center
Dr Winston Carhee, DC
404-699-0966
www.pain2wellness.com
Winston Carhee, Doctor of Chiropractic, Past President of the American Black Chiropractic Association, Director of the Georgia Chiropractic Association, Chairman of the GCA - Political Action Committee, Certified Chiropractic Sports Practitioners

Contact