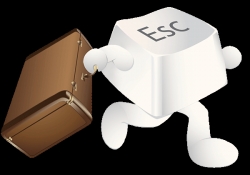 New York, NY, January 17, 2017 --(
PR.com
)--
World Escape
announce the appointment of Chandra Gupta as Head of Operations effective from January 1.
Ms Gupta has worked with the company since 2005 and has handled many different areas of the operation.
Ms Gupta and World Escape have big plans for 2017 starting with the rebranding of the entire company and relaunch of their main site
WorldEscape
by mid year.
March onwards will see the relaunching of many of their websites including
AmsterdamStay
and
NewYorkStay
.
A minimum target of fifty Escape city sites like
DubaiEscape
,
BarcelonaEscape
and
FlorenceEscape
will be launched or relaunched (over 900 city sites planned in total).
Plans are also being drawn up on the upcoming launch of an industry changing
VacationRentalsClub
which is going to "blow the lid" off the cushy vacation rental cartel who currently control page one of Google for every vacation destination search term on the planet.
This cartel of just three companies control almost all of page 1 and VacationRentalsClub is out to do battle and change the industry for the good of all. Remember the name VacationRentalsClub, you heard it here first.