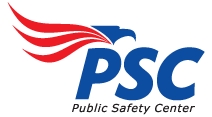 Eugene, OR, February 15, 2017 --(
PR.com
)-- Public Safety Center Inc., Eugene, OR (www.publicsafetycenter.com) is excited to announce that the life saving overdose reversal drug is now available at Public Safety Center with a current RX license.
Naloxone can immediately save lives by stopping fatal overdoses. The drug binds to opioid receptors in the brain, effectively "kicking out" heroin or other drugs causing life-threatening symptoms. A single dose of Naloxone is administered through the MAD (Mucosal Atomization Device) Nasal Device, which rapidly deploys the drug into the nasal cavity. There is no shot, no needle, and is safe and painless. This delivery system allows the drug to rapidly absorb across the mucosal membranes into the patient's blood stream without an intravenous line.
A recent CNN report, which can be found here: http://www.cnn.com/2017/02/11/health/overdoses-spike-in-louisville/index.html, demonstrates the seriousness of this growing problem.
Don Lindsey, Director of Sales for Public Safety Center stated: "The unfortunate rise of opioid dependency in our country, whether through legal or illegal means, has put our local law enforcement in a precarious position. Upon arriving onto a scene, the officer quickly finds him/herself in a life or death situation. The problem is that the person alive is the victim and the person dying is also the victim. Without properly arming and training our officers with the drugs necessary to counteract these unfortunate situations, overdose deaths will continue to climb in our society. Drug overdose is a real concern, and our hopes are that this product never has to be used, but in the event that it is needed, we here at Public Safety Center, are committed to keeping Naloxone and the MAD device in stock, so we can fulfill orders immediately."
Lindsey also stated, "Providing our customers with what they need, when they need it, is what we specialize in."
Established in 2001, Public Safety Center Inc., is a leading provider of safety equipment to Law Enforcement, Firefighting, EMS, and Military departments nationwide. Public Safety Center (PSC) has a significant product offering of specialized safety and life-saving equipment. Partnering with our nation's first responders so they can do their jobs as safely as possible while saving lives along the way is our primary mission!
For information about Public Safety Center Inc., and many of its products, please visit www.publicsafetycenter.com or call toll-free 866-646-4434 to speak to a Safety Specialist.