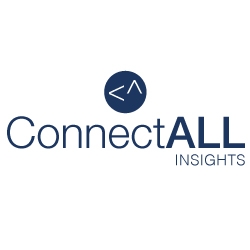 Bel Air, MD, February 24, 2017 --(
PR.com
)-- Go2Group, a global provider of software integration tools, today announces the release of ConnectALL Insights, which helps organizations unify analytics and business intelligence (BI) data.
ConnectALL Insights allows analysts and development teams to access data from many sources and multiple tools (development tools, management tools, etc.), located anywhere in the enterprise, and make correct information available to everyone. Teams can use their preferred data analysis tools, or access unified data through an analytic application included with ConnectALL Insights.
Data is synchronized automatically, invisibly, and effortlessly. Because each team and analyst uses the tools that best serve their needs, the organization makes better and faster decisions, rapidly develops and delivers applications, and improves product quality. With synchronized data from multiple sources, each user has the most up-to-date information , enabling better-informed decision-making for complicated, critical business processes.
Gartner predicts that by 2020, 50% of IT organizations will apply advanced analytics in application development to improve application quality and delivery speed. Achieving these goals requires rapid decisions and immediate access to real-time, accurate data.
ConnectALL Insights supports the fact-driven, analytics culture that innovative businesses are rapidly adopting all over the world. Smarter analytics enhance processes, improve quality and velocity, deliver improved customer satisfaction, and reduce development time and necessary development resources. ConnectALL Insights makes all of this possible by taking the burden and confusion out of mixed tools and data sources.
ConnectALL Insights leverages Go2Group's unique expertise in solving complex integration projects that involve multiple platforms and multiple teams. It's built on an enterprise-grade integration platform that uses the APIs of each system to unify their data automatically and invisibly. A straightforward interface allows customization, matching and translating fields to meet the organization's needs and the strictest governance requirements.
"Getting immediate access to data is critical for agile organizations. ConnectALL Insights will help our customers implement more data-driven management practices," Doug Bass, Chief Architect of ConnectALL Insights, said. "It extends our ConnectALL portfolio to create a holistic integration solution that drives enhanced collaboration, improved flow of information, and end-to-end visibility. The solution helps organizations to achieve business agility, no matter how complex their application structure and tool chain are. It meets the highest governance and compliance requirements."
ConnectALL Insights is available immediately. For more information, contact Go2Group at sales@go2group.com
About Go2Group
Founded in 2002, Go2Group is a global provider of application delivery solutions that help organizations achieve businesses agility. Go2Group provides products and services for ALM (Application Lifecycle Management), DevOps, Cloud, and agile practices.
The company specializes in complex integration projects involving multiple platforms and multiple teams. Their flagship product, ConnectALL, is an integration solution that connects multiple tools and applications, enabling a company's development and management teams to collaborate efficiently and flawlessly across multiple development platforms.
ConnectALL meets enterprise standards and supports JIRA Software, BMC Remedy, HPE Application Lifecycle Management (ALM), IBM Rational Software, Microsoft Team Foundation Server (TFS), Rally Software, ServiceNow, Salesforce, Perforce, and many other enterprise-class ALM and DevOps tools and enterprise applications.
An Enterprise and Platinum Atlassian Expert, Go2Group offers a full suite of services for all Atlassian products, and is the world's largest reseller of Atlassian tools. Go2Group is a certified partner for best-of-breed ALM solutions, including Atlassian, HPE, IBM, Microsoft, and Perforce.
For more information, contact Go2Group