Elevation Web Updates Their Best Nonprofit Websites to 200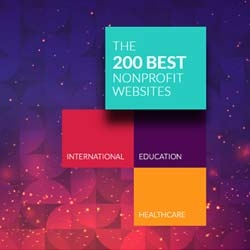 Washington, DC, March 09, 2017 --(
PR.com
)-- Elevation Web, a high-quality nonprofit website design company, just published an updated version of their page The 200 Best Nonprofit Websites of 2017.
We all know how important a strong online presence is for any organization. This is no exception for nonprofits. Elevation Web has put together a list of 200 top nonprofit websites in order to give your organization inspiration and direction of the way you want it to shine online. The effectiveness of your website is crucial to increase donations, receive more volunteers, and further your organization's mission.
The Best Nonprofit Websites page is divided into 8 different categories in order to make your browsing experience more enjoyable. You can easily find a variety of nonprofit websites from all over the world that are dedicated to anything from clean water projects to saving the trees to child poverty. Each nonprofit website was carefully chosen as Elevation believes in promoting websites with a clean design and a good user experience. It should be noted that the list does not exclusively contain websites that were designed by Elevation.
To view the page visit:
www.elevationweb.org/best-nonprofit-websites/
Elevation is a web development firm that has one goal: Help nonprofits spread their mission effectively online. Aside from nonprofit website design, they provide graphic design, copywriting, and marketing services. For more information on how you can take advantage of these services, check out their website www.elevationweb.org or contact one of their account managers at info@elevationweb.org.
Contact
Elevation Web
Sara Lowe
+1 202-558-7570
www.elevationweb.org

Contact