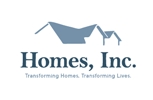 Los Angeles, CA, March 08, 2017 --(
PR.com
)-- Homes, Inc., a real estate management firm based in Los Angeles, California that sources, identifies, rehabilitates and redevelops residential real estate properties announces the availability of the "Renaissance Distressed Residential Asset Partnership." The $5 million partnership gives third-parties the ability to join Homes, Inc. in purchasing distressed real estate in Southern California and thus participate in the significant upside value and subsequent bundling of multiple real estate assets.
"Our localized Southern California real estate footprint and vertically integrated in-house suite of real estate intelligence services creates a one-stop shop for sourcing, due diligence, rehabilitation, sales, partnership management and financial reporting," says Matthew Rapoport, the Managing Director of Homes, Inc. "With Homes, Inc.'s real estate operational expertise, diverse finance experience and a history of managing private partnerships, this opportunity allows potential partners the freedom to invest in one of the hottest real estate markets in the United States."
The Homes, Inc. team brought together more than 25 years of diverse experience to start the firm in 2010. Since then, Homes, Inc. has experienced great success employing its unique strategy in distressed real estate throughout Southern California.
"We are thrilled with the pre-availability response we have received from our existing partners who share our strategic vision to unlock value through the pursuit of off market, execution-focused property deals. Our focused strategy, access to deal flow and deep skill set enable us to move quickly on opportunities, differentiates us in the marketplace and offers a compelling and distinct partnership opportunity," Rapoport said.
About Homes, Inc.
Homes, Inc. is a real estate management firm based in Southern California. Homes, Inc. sources, identifies, rehabilitates and redevelops residential real estate properties in which it can add significant upside value and subsequently bundle these properties into real estate partnerships on behalf of private partners. Homes, Inc.'s unique partnerships allow third-parties to participate in the booming Southern California real estate market through its Distressed Real Estate Partnerships or through its Hassle-Free Rental Income Partnerships based on individual's short and long term income strategy expectations.