Sales Experts. Inc. - Award Winning Assisted Staffing Company and Sales Done Rite, LLC. Announce Exciting Merger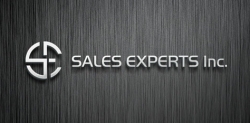 San Jose, CA, March 16, 2017 --(
PR.com
)-- Assisted staffing company Sales Experts, Inc. announced today that it will be merging with Sales Done Rite, LLC., a national direct sales powerhouse effective March 15th, 2017. Sales Experts, Inc. expects this merger to expand the sales staff outreach and strategically strengthen nationwide distribution of sales markets. In addition to the growth surge, the Sales Experts will further target Grassroots & Big Box Retail Clients. As this expansion enables the experienced team of sales managers to further serve current and future Clients, sales and market footprints are now covering most of the Metropolitan cities, Nationwide.
Sales Experts, Inc. executives announce the grand opening of the new Head Quarters office in the Northwest Region, strategically positioned in Fresno, CA. By June 30th, 2017, the Sales Experts will launch 5 Regional Sales Hub offices located: Philadelphia, PA., Baltimore, MD., Minneapolis, MN., Dallas, TX., Orlando, FL.
Sales Experts Inc. is now preparing for a strong Q3 and Q4 expansion in the Retail Staffing Department; and currently seeking partnerships that seek to expand Retail Channels. The experienced team of Sales Directors and Operation Leaders have a long resume of success establishing Big Box Retailer assisted selling and staffing programs. This breakthrough staff is ready to break sales records at the most valuable ROI rates in the industry.
Sales Experts, Inc. is prepared to Launch in Markets Nationwide for Clients seeking Record Breaking Sales Teams in various Sales Channels including:
* Big Box Retailers
* Costco Roadshows
* Walmart & Sam's Club
* Fry's Electronics
* Brandsmart
* Mall Kiosks
* Summer Events & Pop Ups
* New Age Retail Pop Ups
* Grassroots Retail
* College Campus Events
* Direct to Consumer
* Product Demonstrations
The merger will immediately enable Sales Experts, Inc. to establish new markets for current clients as well as develop relationships with new clients. New partnerships announcements and more information is scheduled to be released on the Company website.
www.SalesExpertsInc.com
For Partnership Interests:
E: partners@salesexpertsinc.com
W: https://salesexpertsinc.com/contact/
Social Media:
F: www.facebook.com/salesexpertsinc
I: www.instagram.com/salesexpertsinc
L: https://www.linkedin.com/company/sales-experts-inc-
Contact
Sales Experts, Inc
Ziad Akilan
530-591-5614

Contact