Paul Silverstein Has Been Named the Number 2 Top Commercial Associate for the State of Florida in 2016 by RE/MAX International
Paul Silverstein, President of the Florida Commercial Team, LLC and Senior Director of the Commercial Division of RE/MAX Advance Realty, has been named the Number 2 Top Commercial Associate for the State of Florida in 2016.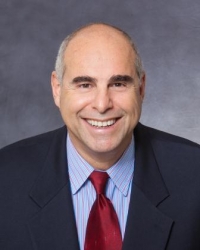 Miami, FL, March 23, 2017 --(
PR.com
)-- Paul Silverstein has been successfully selling commercial real estate in Florida for more than 34 years. He has been the recipient of numerous awards from RE/MAX International including the prestigious Platinum Award, 100% Club Award, the Executive Award, and the coveted Hall of Fame Award.
Mr. Silverstein attributes his success to his in-depth knowledge of the South Florida commercial real estate market and the cutting edge marketing techniques he has developed over the years.
According to Mr. Silverstein, "Commercial real estate is a moving target. In order to remain a top performing broker it is necessary to stay ahead of the curve and develop new methods of reaching real estate owners and investors."
His website
http://FloridaCommercialTeam.com
is a popular source of information for both commercial real estate sellers and investors.
In 2016 he sold properties in South Florida that included development sites, shopping centers and warehouses within the cities of Miami, Miami Beach, Wynwood, Allapattah & South Miami.
Mr. Silverstein may be contacted directly at 305-794-9773 or paul@fctus.com.
With over 12 Billion Dollars in commercial sales in 2016, RE/MAX Commercial is one of the top twenty commercial brokerages in the country. RE/MAX Commercial is in more than 45 countries, with nearly 2,800 practitioners in over 500 commercial offices and divisions.
As part of the worldwide RE/MAX network of more than 100,000 agents in nearly 100 countries, commercial practitioners enjoy the competitive advantage of being aligned with the industry's most productive referral base.
Contact
Florida Commercial Team
Paul Silverstein
305-794-9773
http://www.FloridaCommercialTeam.com

Contact