PRS Pharmacy Services Becomes Exclusive Broker for NCPA Members Looking to Sell or Buy a Pharmacy
The partnership will match the interest of potential buyers to owners interested in selling their pharmacy.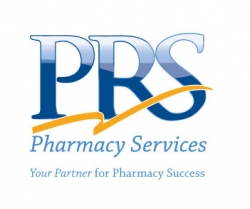 Latrobe, PA, March 24, 2017 --(
PR.com
)-- PRS Pharmacy Services, the pharmacy consulting experts, is proud to announce its partnership with the National Community Pharmacists Association (NCPA).
As NCPA's trusted partner for many years, PRS Pharmacy Services will be the exclusive seller/buyer action arm recommended by NCPA to over 22,000 independent community pharmacies via the PRS Seller/Buyer Offering Plan. The Seller/Buyer Offering Plan will match the interest of potential buyers to owners interested in selling their pharmacy using a customized, focused marketing plan and PRS's extensive network of buyers and contacts.
Additionally, NCPA will offer, on a non-exclusive basis, the PRS Seller Prep Plan and the PRS Closing and Transfer Plan services to NCPA-affiliated pharmacy owners. The Seller Prep Plan will ascertain a pharmacy's current operations, analyzing how to make improvements that will normalize the potential selling price and provide maximum value to the owner. Upon the sale of a pharmacy, PRS provides the expertise and support to plan and execute the transfer of pharmacy ownership by way of the Closing and Transfer Plan.
These three services will assist members in every aspect of the preparation, sale and transfer of a pharmacy business. Each of the plans is available separately or as a package depending on where an owner is in the selling process.
Harry Lattanzio, RPh, President of PRS Pharmacy Services, is excited about the partnership, saying, "With this NCPA partnership, we are able to extend the necessary support, tools and expertise to owners who want to successfully sell their pharmacy business to buyers who want to keep the pharmacy independent." For more information about NCPA, visit NCPAnet.org.
About PRS Pharmacy Services
Founded in 1982 by pharmacists, PRS Pharmacy Services is a trusted pharmacy consulting and services company that offers comprehensive pharmacy consulting, operational products and services, pharmacy ownership and compliance tools. Visit www.PRSrx.com for more information.
About NCPA
The National Community Pharmacists Association (NCPA®) represents the interests of America's community pharmacists, including the owners of more than 22,000 independent community pharmacies. Together they represent an $81.5 billion health care marketplace and employ more than 250,000 individuals on a full or part-time basis. To learn more, go to www.ncpanet.org, visit facebook.com/commpharmacy, or follow NCPA on Twitter @Commpharmacy.
Note to editors: For more information, news and perspectives from PRS Pharmacy Services, journalists and analysts may call 724.539.7820. Web links, telephone numbers and titles were correct at time of publication, but may have changed.
Contact
PRS Pharmacy Services
Harry Lattanzio
724.539.7820
www.PRSrx.com

Contact