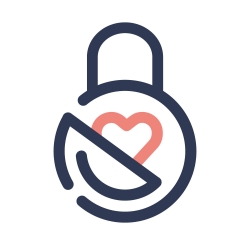 New York, NY, March 28, 2017 --(
PR.com
)-- So much of modern life happens online these days. But what happens to people's digital legacy after they're gone? The social media accounts, online banking, online backups and cloud storage accounts. Now internet users can plan for tomorrow by establishing their digital legacy with websites like Vivala.me.
Vivala.me
lets people and their loved ones enjoy the peace of mind that comes when they make arrangements for digital legacy to pass to others smoothly. With digital assets management services, people can simplify and control how their profiles and accounts are managed, and they can be sure that their loved ones have access to the memories and documents they will presumingly treasure.
Save Your Digital Legacy: Documents, Photos, Everything
In the old days (let's say, a decade ago), a person might have pulled out their grandmother's photo album to reminisce about family stories and get a deeper understanding of her or his legacy. They might have even run through old diaries or popped in a VHS tape to watch home movies.
Now, however, the memories have become digital. In the future, children will know their family members better through reading old Facebook posts or seeing what they've pinned on Pinterest. They'll swipe through photos on Instagram or read old blog posts. However, they can only treasure these memories if they have access to them. That's where websites like Vivala.me come in.
Passing Control to Your Loved Ones
Photos, videos and other memories touch emotions, but they're not the only elements of the digital legacy that need protection. If something bad happens, can a peoples loved ones access their bank accounts? Access to legal records, medical records, wills, trusts and business documents are also vital to anyone trying to piece together his life.
If there is no plan ahead to protect the accounts, the data and the digital legacy, could be locked out. Without passwords and account access, their job becomes infinitely harder, maybe even impossible. Passing control of your digital life through a professional service makes a difficult task flow smoothly.
How It Works
Vivala.me allows users complete control over their digital legacy. They can craft custom messages to individuals or groups. They can assign passwords to designated trustees and generate access to documents and accounts. Any type of digital assets are welcome: Photos, videos, music, social media accounts, the last will and trust documents, as well as bucket lists, vital documents from one's own life, as well as those of the person's ancestors, passwords to online accounts, etc.
Users decide what should happen to each asset. Websites like
Vivala.me
takes care of everything else. Family and friends are notified once they have access, and they can choose to browse through memories or take care of inheritances on their own timetable. All of the memories and data are protected by state-of-the-art, multi-layer encryption to allow peace of mind and the highest-quality security.
Today, everyone leaves behind a digital legacy. The question to ask is: Who are you leaving your digital legacy to, and how will you make that transfer happen? Digital legacy protection websites have the user-friendly answer that provides peace of mind and security now and into the future.