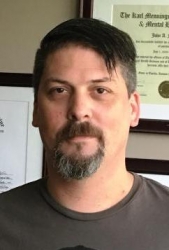 Lees Summit, MO, May 12, 2017 --(
PR.com
)-- Dr. John A. Francis of Lees Summit, Missouri has been recognized as a Professional Of The Year for 2017 by Strathmore's Who's Who Worldwide for his outstanding contributions and achievements in the field of healthcare.
About Dr. John A. Francis
Dr. Francis is the President and Medical Director of Kansas City Psychiatric & Psychological Services, LLC. KCPPS is a multidisciplinary mental health facility providing an intense outpatient mental health program in Lees Summit, Missouri. With 14 years experience, he oversees the practice and teaches medical students. Dr. Francis provides psychiatric treatment to children, adolescents, and adults. He has specialized training and expertise in treating PTSD, OCD, and severe persistent mental illness of many varieties. He is Board Certified in Psychiatry and affiliated with the American Psychiatric Association.
Since starting in private practice, Dr. Francis has endeavored to make patient care effectual, practical and affordable. In 2007, along with his therapist partner, he formed KCPPS which has been a regional leader in innovative treatments and a leader in implementing contemporary and cost effective treatment models. Their Intensive Outpatient Programs have, since their inception, utilized a "therapy first" model, highlighting the paramount importance of the therapist in the patient's overall treatment. Their IOP modules address Dual Diagnosis, Adolescents, Women's Issues, and Adult General Psychopathology Treatment Groups. Their outcomes-based programs are internationally certified through the Commission on Accreditation of Rehabilitation Facilities (CARF), and are preferred programs for many local insurance companies. Because they are not a hospital-based program, they provide care at the Intensive Outpatient level of care at half the cost of hospital-based programs. In April 2011, KCPPS obtained their first Transcranial Magnetic Stimulation (TMS) device, the first in Kansas City, and in the state of Missouri. Along with treating depression, they have pioneered the utilization of the device in the region for experimental use in treatment of anxiety, psychosis, and migraine headache. Furthermore, their facility has been the driving force behind the acceptance of TMS by regional insurance companies as a covered treatment, under most plans.
Future projects for KCPPS include the creation of a day treatment program for PTSD which seeks to utilize exercise, EMDR, Bio-Feedback, TMS, relaxation training, and process groups to address civilian and military PTSD. Secondly, they plan to create a diabetes education and treatment module which utilizes the current American Diabetes Association treatment guidelines on multidisciplinary and psychosocial treatment of diabetes. Lastly, they are developing a novel approach to telemedicine.
Born on March 25, 1973 in South Dakota, Dr. Francis obtained a D.O. from Kansas City University of Medicine in 2000. In his spare time he enjoys skiing and soccer.
"Love is a medicine for the sickness of the world; a prescription often given, too rarely taken."-Dr. Karl Menninger
For further information, contact
www.kcpps.org
.
About Strathmore's Who's Who Worldwide
Strathmore's Who's Who Worldwide highlights the professional lives of individuals from every significant field or industry including business, medicine, law, education, art, government and entertainment. Strathmore's Who's Who Worldwide is both an online and hard cover publication where we provide our members' current and pertinent business information. It is also a biographical information source for thousands of researchers, journalists, librarians and executive search firms throughout the world. Our goal is to ensure that our members receive all of the networking, exposure and recognition capabilities to potentially increase their business.