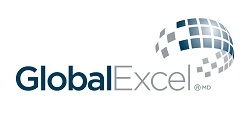 Sherbrooke, Canada, April 04, 2017 --(
PR.com
)-- Global Excel Management Inc. is pleased to announce the acquisition of ChargeCare International Limited which will be effective April 7, 2017.
With this acquisition, Global Excel reinforces its position as a leading supplier of global healthcare risk management solutions. Both organizations feel that the synergies experienced after this fusion will bring benefits on domestic and international levels.
Christiane Burniston, Chairman, CEO and Founder of ChargeCare International comments that "ChargeCare International has found the ideal partner in Global Excel. We are excited to combine our expertise in cost containment and management of medical claims in Europe with Global Excel's strengths. This is the opportunity we have been looking for to realize our full growth potential and pursue together the development of intelligent integrated solutions for the industry. We share the same work ethics and values and enter this new era with re-doubled energy and purpose."
Reg Allatt, CEO of Global Excel, added, "Servicing our client's needs has always been our primary focus. What we've been hearing more and more is that our clients are looking for a wider international support but that they would like to continue to work within the Global Excel group. ChargeCare was a perfect fit for us. Both our organizations have the same values – a very strong client focus and dedicated knowledgeable employees. ChargeCare gives Global Excel a strong footprint in the U.K. and Europe – areas we've identified for expansion. Moving forward we will continue our strategy of expanding our range of services, our client base, as well as our geographic presence, though continued profitable organic growth and qualified acquisitions."
Over the next few months the goal of both management teams will be to continue providing the highest level of service to our respective clients. The organizations will be focusing on identifying those synergies which will bring added value to existing clients and allow the Global Excel group of companies to extend their service offering to new markets and clients. Both companies look forward to a long and mutually beneficial relationship.
About Global Excel Management Inc. (
www.globalexcel.com
)
Global Excel is a full-service provider of global healthcare risk management solutions. Global Excel, together with its subsidiaries Olympus Managed Health Care Inc., ChoiceNet International México SA and Healthcare Concierge Services Inc., offers a complete range of risk mitigation, cost containment, claims management and medical assistance services to over 360 clients located in more than 90 countries around the world. As a group, Global Excel will manage approximately 170,000 inpatient, outpatient and non-medical cases per year and processes in excess of $1.5B USD in healthcare claims annually.
About ChargeCare International Limited (
www.chargecare.net
)
ChargeCare International is an independent UK based company who, for over 20 years, has led the way in cost containment and administration of medical claims in Europe. Proud to be a global player, working for blue chip companies, ChargeCare continues to develop services that bring value to its clients and improve the customers' journey, in a market place that is in perpetual flux. Working from operational centres in strategic locations, ChargeCare provides intelligent integrated solutions working alongside insurers to overcome the challenges they face.
For further information we kindly ask you to contact the following at Global Excel Management Inc.:
John Spears, VP Business Development and Marketing: john.spears@globalexcel.com