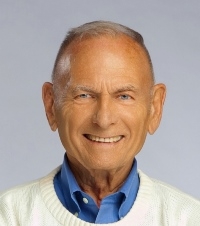 Fair Grove, MO, May 13, 2017 --(
PR.com
)-- C. Norman Shealy, M.D., Ph.D., D.Sc. of Fair Grove, Missouri has been honored as our Biography of the Month for April 2017 by Strathmore's Who's Who Worldwide Edition for his outstanding achievements and high level of success for over 60 years in the field of holistic healthcare.
About C. Norman Shealy, M.D., Ph.D., D.Sc.
Dr. Shealy is the Founder and CEO of the International Institute of Holistic Medicine which is a holistic practice providing patient care targeting pain management, depression and holistic medicine in Springfield, Missouri. He is one of the world's leading experts in pain management and the first physician to specialize in the resolution of chronic pain. A pioneer in developing safe and effective treatments such as Biogenics, in 1971 he founded the first comprehensive pain and stress management facility in the country, the Shealy Institute, respected world-wide for its innovative and successful rehabilitation approaches in over 30,000 patients. He retired from practicing after 60 years of medical and holistic experience. In the last year he has reopened his world renowned holistic clinic as the International Institute of Holistic Medicine, with Dr. Sergey Sorin joining him. He has acted as a consultant to leaders in every specialty, including the personal physicians of Presidents Kennedy and Eisenhower. He has received numerous awards in his field. Dr. Shealy holds 12 patents for his work by creating safe alternatives to drugs and surgery.
Over the years, Dr. Shealy's intense pain and stress management research has resulted in numerous pioneering treatments. At the forefront of alternative medicine and alternative healthcare, he founded the American Holistic Medical Association, which led to almost 30 years of research into an emphasis on anti-aging. He discovered five energetic acupuncture circuits, which help balance people's elemental energies. Dr. Shealy calls them Ring of Fire, Ring of Air, Ring of Water, Ring of Earth, and Ring of Crystal.
The Ring of Fire began when Norm first started research on how to increase DHEA, the most abundant circulating steroid hormone in humans that is produced in the adrenal glands, the gonads, and the brain. Using only a simple roll-on to stimulate 12 specific points on the body, it will affect the functions of kidney, conception vessels, bladder, heart, large intestine, and governing vessel leading to an average increase in DHEA of 60%. Applying this approach to different diseases, Norm found that, depending on the diseases, 70 to 80% of patients improved dramatically.
The Ring of Air began when Dr. Shealy sensed that activating the air circuit would assist with hearing, tinnitus, mental creativity or intuition, mystical insight, integration, and non-separatism. Using the same stimulation on different points he discovered a significant increase in Neurotensin, a natural neuroleptic and anti-nocioceptic.
The Ring of Water was developed because a human body consists of over 75% water, and water energy is essential for emotional balance, edema, and contacting the Christological heart. When stimulated daily, with the Ring of Fire, it also assists in weight loss. It is most useful clinically in treating congestive heart failure and edema.
Stimulating the Ring of Earth raises calcitonin, the thyroid produced hormone that helps maintain bone integrity. Calcitonin also is the strongest pain reliever the body produces.
The human body is piezoelectric, similar to the quality in quartz crystal. The Ring of Crystal is for overall balance of the energetic system and to assist in regeneration. Stimulation of the Ring of Crystal leads to 85% reduction in free radicals within three to five days.
Dr. Shealy is affiliated with the Greene County Medical Society, the A.M.A. and the A.C.I.M. Dr. Shealy is the President of Holos Energy Medicine Education and is a Professor Emeritus of Energy Medicine at Holos University Graduate Seminary. He is Tiwehkt of the Native American Church of Nemenhah.
Currently, Dr. Shealy is researching and serving on various boards and affiliations. He is the Editor of the "Journal of Comprehensive Integrative Medicine." He has authored and co-authored over 325 publications and articles, has a 90 minute DVD called "Medical Renaissance: The Secret Code" which demonstrates the success of a comprehensive, holistic approach to almost all illnesses and has over 10 patents. Dr. Shealy regularly hosts and appears on talk radio. His seminars and workshops are given worldwide, and are attended by physicians and laypersons alike.
Born on December 4, 1932, Dr, Shealy obtained a B.S. in 1952 and an M.D. in 1956, both from Duke University. He obtained a Ph.D. from Saybrook Institute in San Francisco in 1977 and a D.Sc. from Ryodoraku Research Institute of North America, Inc. in Kansas City, Missouri in 1979. He has held teaching positions at Western Reserve Medical School, the University of Wisconsin, and the University of Minnesota Medical School's Forest Institute of Professional Psychology. Dr. Shealy holds specialty board certifications from the American Board of Neurological Surgery, Biofeedback Certification Institute of America, and American Boards of Medical Psychotherapists, Pain Management, Somnology and Sexology. In his spare time Dr. Shealy enjoys gardening.
Dr. Shealy states, "The only purpose in life is to help others."
For further information, contact
www.normshealy.com
.
About Strathmore's Who's Who Worldwide
Strathmore's Who's Who Worldwide highlights the professional lives of individuals from every significant field or industry including business, medicine, law, education, art, government and entertainment. Strathmore's Who's Who Worldwide is both an online and hard cover publication where we provide our members' current and pertinent business information. It is also a biographical information source for thousands of researchers, journalists, librarians and executive search firms throughout the world. Our goal is to ensure that our members receive all of the networking, exposure and recognition capabilities to potentially increase their business.