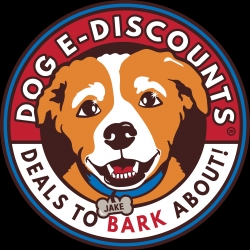 Phoenix, AZ, April 26, 2017 --(
PR.com
)-- Dog E-Discounts, a VIP Membership Club for dog parents, allows it's members to access products, services and information to help keep their dogs happy and healthy, has launched in the Phoenix, AZ metro area.
Sales of pet products and services are projected to reach over $65 billion in 2017. The marketplace is becoming crowded, and pet owners can become overwhelmed with all the offerings available. Dog E-Discounts was created for dog-parents to easily find products and services in their local market and try them out at a discount. There is also an opportunity to connect with other dog-parents through special events and learn about best practices to help keep their dog's happy and healthy through industry expert advice.
The opportunity to market directly to the end user is an advertising must. Local dog groomers, doggy daycares, veterinarians, dog trainers, pet sitters, pet retailers and other pet service providers can reach a highly targeted audience in their local community. Pet-accepting businesses will also be able to attract a new audience. Dog-friendly restaurants, hotels, apartments and activities can all market directly to the dog-parent by providing offers to try their products and services at a discount.
"I am excited to launch this new club for dog-parents," stated Dog E-Discounts founder, Beke Lubeach. "I have been a business consultant in the pet industry for years and know that business owners are looking for a new way to connect their pet products and services with the end user. Dog E-Discounts allows them the opportunity to provide valuable content and offers to the dog-parent. The opportunity to learn about new products, services and gain valuable information from industry experts while accessing discounts is a huge value to dog-parents."
Currently, Dog E-Discounts is offering local Phoenix area pet-focused and pet-friendly business partners their first offer free. Additionally, Dog E-Discounts will be hosting monthly Arizona Pet Professional Yappy Hours to encourage networking and partnership development in the local market. Interested businesses can e-mail offers@dogediscounts.com or visit www.dogediscounts.com for more information.
At an annual cost of $39.95 members can save 100 times that amount throughout the year by utilizing the discounts provided by the businesses. Additionally, pet-parents will have access to informational blogs, newsletters, webinars and events provided by various pet industry experts to help them navigate successful pet parenting. Dog-parents can currently sign up to receive 20% off their membership using the promo code: LAUNCH20 between April 26 and May 30, 2017 at www.dogediscounts.com.
Each membership sold between April 26 – May 30, 2017, will directly benefit PACC911, a non-profit organization that brings together over 100 animal welfare organizations throughout Arizona, most of which are within Maricopa County assisting with adoption events, education, food banks and medical assistance.
For more information about Dog E-Discounts, please e-mail info@dogediscounts.com or visit www.dogediscounts.com.
About Dog E-Discounts
Dog E-Discounts is a monthly membership for dog-parents to access products, services and information to keep their dogs happy and healthy...at a discount. Follow us on Social Media at:
Facebook – www.facebook.com/dogediscounts
Twitter - http://www.twitter.com/dogediscounts
Instagram - www.instagram.com/dogediscounts