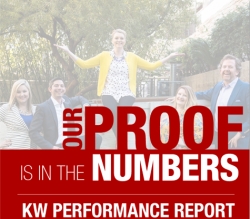 Chapel Hill, NC, May 04, 2017 --(
PR.com
)-- Keller Williams United located in Chapel Hill, NC experienced rapid growth with more than 25 associates joining during Q1' 17.
Keller Williams United shattered its previous Q1 productions records in Listings Taken, Listings Sold, Closed United and Written Units. Leading indicators point to a strong Q2.
"We are excited to announce that we are now #1 in Chapel Hill for Market Share. I credit this to the amazing support system we have with education, productivity coaching and an incredibly collaborative environment." - Suzette Andrews, Team Leader
Q1 2017 Results
· Agents closed 147 real estate transactions in Q1 up 54 percent over Q1' 16.
· Agents closed $38.7 million in sales volume, up 52 percent from Q1' 16.
· Franchisee owner profit in the first quarter was up 24 percent over Q' 16.
· Profit share increased 45 percent over Q1' 16 to $14,074.
About Keller Williams Realty, Inc.
Austin, Texas-based Keller Williams is the largest real estate franchise by agent count in the world with more than 840 offices and 159,000 associates across the Americas, Europe, Africa and Asia. In 2017, Training magazine named Keller Williams the No. 1 training organization across all industries worldwide.
Since 1983, Keller Williams has grown exponentially and continues to cultivate an agent-centric, education-based, technology-driven culture that rewards agents as stakeholders. The company also provides specialized agents in luxury homes, commercial and farm and ranch properties.
For more information, visit www.nckellerwilliamsunited.com