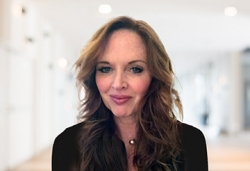 Houston, TX, May 11, 2017 --(
PR.com
)-- The Edge Group is pleased to announce the appointment of Melissa Sealy as Chief Operating Officer. Having been a co-founder of The Edge Group in 1991, Melissa has a thorough knowledge and understanding of the Company's operations and offerings. As COO, Melissa will continue to provide leadership and operational management. She will also be integral in the execution of the company's 2021 vision plan with targeted increases in membership and growth.
"Melissa is an experienced and performance-driven leader who consistently delivers results," said Ron Meyers, President and CEO, The Edge Group. "For the past 26 years, The Edge Group has achieved outstanding success in our programs and services. I have tremendous confidence in Melissa's ability to continue to deliver on our vision and strategic initiatives in the future."
About The Edge Group
The Edge Group is a distributor-owned buying and marketing group with the strength, inventory, and sales equivalent to those of national distributors. The group represents more than 200 supplier lines and has over 200 locations throughout the U.S. and Canada.
Learn more at
http://www.edge-group.com
.