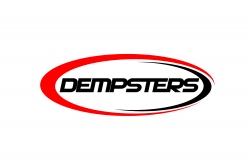 Beatrice, NE, May 12, 2017 --(
PR.com
)-- Ryan Mitchell, president of Dempsters LLC was on hand at the recent Berkshire Hathaway Annual Meeting to hear the "Oracle of Omaha" speak about the need for productive change.
During the question and answer session Buffett, a former owner of Dempsters was visibly unsettled when he recalled that Dempsters at that time, "...really needed change...but that change is painful for a lot of people. And I would rather spend my days not doing that sort of thing."
Current president and owner, Ryan Mitchell agrees with Buffett's mantra "...that it's absolutely essential to America that we become more productive."
Indeed, Mitchell, who recently accompanied Governor Pete Ricketts on a trade mission to China, knows that competing on the world stage is no longer an option.
According to Mitchell, "We are modernizing Dempsters LLC to expand our sales base in the continental U.S. In addition, we are inviting investment offers for expansion into international markets." While being more efficient and productive.
And he intends to stay the course.
"When I purchased the company I knew that changes had to be made to restore this iconic firm back to its former greatness. And that means everybody has to step-up their game, me, my employees and my suppliers."
After almost a four year effort Mitchell, a turnaround specialist, says Dempsters LLC has once again started to increase their productivity.
Still, to make sure the company succeeds in the international arena, Mitchell is looking to build strategic partnerships in addition to seeking further investment for expansion.
"The days of going it alone are over. These days to secure your markets, international investment and active strategic partnerships are essential."
Contact- sales@dempstersllc.com
Or Dempsters' head office +1-402-806-4800
www.dempstersllc.com