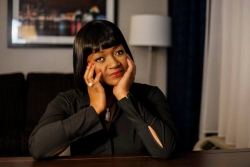 Newark, DE, May 12, 2017 --(
PR.com
)-- Nearly one-third of all Fortune 500 companies now offer in-house Toastmasters clubs to help employees become better communicators and leaders. Industry giants such as Bank of America, JP Morgan Chase, Siemens Glasgow, Capital One and AstraZeneca to name a few, have found the Toastmasters International program to be an impressive, strikingly effective staff development tool that benefits their organization in a meaningful way. Pearl Matibe, the 2016 District 18 Toastmasters impromptu speaking champion said: "In the age of texting, email and social media, strong communication and high performance leadership skills remain highly prized by employers, which makes Toastmasters' learning program all the more valuable; it helps employees become better speakers and leaders. In this Polished Professionals Toastmasters club community members, job seekers, millennials and tenured folks looking to drive their careers further, have the best prospects of success by joining as Toastmaster members." She will deliver the keynote address – Leader in You.
"The organization's mission of empowering speakers and leaders remains as relevant today as in 1924 when Toastmasters International was founded by Ralph Smedley," said Pearl Matibe as these accomplished leaders celebrate the Leader in You. Pearl highlighted: "Polished Professionals Toastmasters have come a long way continuing to build on their Smedley's vision as it grows both locally in Newark and across Delaware." She fondly quoted Smedley's words: "We learn best in moments of enjoyment."
In the last two years, this active group of leaders meeting regularly in Newark, Delaware, have brought Toastmasters Polished Professionals from strength to amazing strength with continued positive net growth in membership. All this in a district with in excess of 120 active clubs. This local growth of both corporate and community members has stemmed from companies seeing the value in having employees with the ability to communicate and gain effective high performance leadership.
Pearl also said, "With graduation season underway, commencement speakers are giving students one last lesson before entering the work force. The most effective speakers share their own life experiences and offer the graduates and their families 15 minutes of uplifting, often humorous and personal observations about what it takes to succeed in life. So many of us choose our path with some hope for our future. What we really want seems impossibly out of reach and ridiculous to expect, so we never dare to ask the universe for it. Toastmasters helps you build your communication and leadership for a successful future." Toastmasters International has helped millions of men and women learn to speak with confidence and poise in front of audiences.
She added that Juanita McGhee, Leader in You Planning Chair, and her wonderful event planning team are extending an invitation to the public to join them Saturday May 13th, 10:15 a.m., at Siemens Glasgow's 100 GBC/Building 700 Auditorium, 700 Gbc Drive, Newark, Delaware 19702.
About Polished Professionals Advanced Toastmasters Club
Chartered in April 2015, Polished Professionals draws its members from the entire state of Delaware, parts of Maryland and Pennsylvania improving their communication and leadership skills.
About Toastmasters International
Toastmasters International is a worldwide nonprofit educational organization that empowers individuals to become more effective communicators and leaders. Headquartered in Rancho Santa Margarita, Calif., the organization's membership exceeds 345,000 in more than 15,900 clubs in 142 countries. Since 1924, Toastmasters International has helped people from diverse backgrounds become more confident speakers, communicators and leaders.