The Aussie Cordial Company Takes on Challenge to Change Unhealthy Soda Addiction in USA
Aussie Cordial is set to take on the giants of the beverage industry with its new no calorie, no added sugar, diabetes friendly, healthy and environmental family beverage with flavors never before seen in the USA.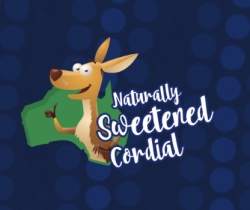 Las Vegas, NV, May 22, 2017 --(
PR.com
)-- America's love affair with sugar is at an all-time high, with dangerously expanding rates of obesity, diabetes and heart disease, along with tooth decay in children. The Aussie Cordial Company, a new health conscious beverage company based in Las Vegas Nevada, has taken it upon themselves to challenge the sugar epidemic with their new line of cordial concentrates. With no calories, no added sugars and no artificial colors or flavors, The Aussie Cordial Company could change the way consumers in the USA buy their beverages.
CEO Kim Johnston states "Big Beverage companies spend billions on campaigns which make drinking soda seem hip and cool, much like Big Tobacco advertising through 1950-1970s. Beverage consumers are led to believe that diet soda is a healthier alternative, but the artificial sweeteners used are not metabolized by the human body. A recent study published in Stroke, an American Heart Association journal, suggests that these sweeteners are associated with their own health risks, namely dementia and stroke. Just one daily diet soda puts a person at three times the risk compared to someone who does not drink diet soda. In fact, the Alzheimer's Association predicts that by 2050, over 16 million people in the USA will suffer from dementia with a cost of over a trillion dollars to the healthcare system and I find that figure horrifying."
Biggest Loser trainer and weight loss expert, Jillian Michaels states that diet sodas offer no help in weight loss efforts and have negative effects on your body. She suggests ditching the diet soda and finding a healthy fix!
Which is where the CEO of The Aussie Cordial Company steps in. "Aussie Cordial is unique to the USA, being a fruit flavored concentrate that makes well over 100 serving per bottle. Not only is it a healthier alternative to soda and diet soda - it's much cheaper. We're providing consumers with the option to save their money and improve their health, especially diabetics, with no compromise to taste."
Aussie Cordial is a favorite with families in Australia and the UK but a new concept in the USA, and with its unique flavors is expected to be in stores nationwide over summer. For more information on Aussie Cordial see their website www.aussiecordial.com.
Contact
The Aussie Cordial Company
Kim S Johnston
424-278-8324
www.aussiecordial.com

Contact