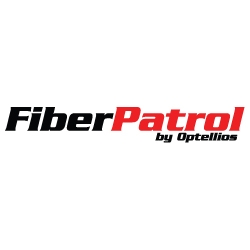 Langhorne, PA, February 12, 2008 --(
PR.com
)-- Optellios, Inc,. announced today that its FiberPatrol® perimeter intrusion detection systems now support ICD-0100, the most current security information exchange protocol approved and adopted by the U.S. Department of Defense. Already in use at a number of high-profile military sites, FiberPatrol systems will now be able to report alarm information directly to any ICD-0100-compliant Command and Control Node. The FiberPatrol Remote Alarm Management System will also be able to receive and process alarm notifications from compliant third-party sensors.
The ICD-0100 protocol is defined by the Security Equipment Integration Working Group (SEIWG), a standing subcommittee of the Physical Security Equipment Action Group (PSEAG) at the U.S. Department of Defense. ICD-0100 establishes the structure and sequencing of information for communication between a Command and Control Display Element (CCDE) and sensors that provide intruder detection and assessment information to the CCDE. The prescribed interface is based on the eXtensible Markup Language (XML) 1.0, as defined by the World Wide Web Consortium. The focus of the interface standard is to satisfy requirements for Force Protection information exchange.
The ICD-0100 standard has been broadly adopted by the U.S. Department of Defense and by major integrators such as Northrop Grumman, Lockheed Martin, Honeywell, L-3 Communications, Diebold, Advantor, Telephonics, Abacus Technology, and others.
"FiberPatrol provides the most advanced distributed fiberoptic perimeter intrusion detection sensors, and we are always looking for ways to assure interoperability, to reduce training and logistics overhead for our customers. By supporting ICD-0100 protocol, we position ourselves as a leading provider of perimeter security solutions for military installations", said Dr. Jeff Zhuang, who directed the project at Optellios.
"We pride ourselves in providing leading edge technology and rapidly responding to emerging needs of our current and prospective customers. Supporting this military standard is just one step in our effort to meet the increasing demand for converged security solutions. We will continue working with other industry and technology leaders to integrate FiberPatrol products into next-generation strategies for protecting our military in the U.S. and overseas", added Dr. Jay Patel, Optellios CEO.
Using cutting edge technology, FiberPatrol intrusion detection systems analyze the slightest disturbances in fiberoptic sensor cables, which can be deployed without any powered field infrastructure along fences, walls, or in-ground perimeters. FiberPatrol location-sensing systems have a unique ability to pinpoint precise locations of intrusion attempts anywhere along miles of sensor cable. FiberPatrol products have been deployed at a number of U.S. military sites, protecting both perimeter boundaries and communication pathways.
About Optellios Inc.
Optellios, Inc., a leading U.S.-based fiberoptic technology company, is a provider of advanced solutions for sensing, security, and communication. Its FiberPatrol® line of security products leverages company's pioneering patented fiberoptic sensor technologies to provide the most advanced and cost effective security solutions for military bases, airports, power plants, water treatment facilities, pipelines, secure data networks, and other critical infrastructures and high-value assets. For more information, visit www.fiberpatrol.com.
###