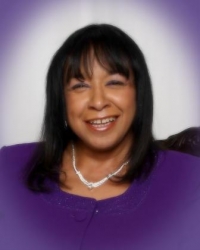 San Antonio, TX, June 07, 2017 --(
PR.com
)-- Dr. Jacqueline O. Dansby of San Antonio, Texas has been recognized as a Woman of Excellence for 2017 by Strathmore's Who's Who Worldwide Edition for her outstanding contributions and achievements for 46 years of stellar service in the field of education.
About Dr. Jacqueline O. Dansby
Dr. Dansby is an Executive Director at St. Mary's University in San Antonio, Texas. She oversees the Upward Bound pre-college program, grant writing and funding, managerial operations, hiring, supervision and designs a variety of educational programs. She is responsible for educational administration and serves as an adjunct faculty member responsible for teaching Social Psychology. Dr. Dansby helps select high school students for the Upward Bound program so they are better prepared to succeed in college. It offers a nurturing environment to learn and is located on the university's campus. She also serves as a keynote speaker as well as a workshop presenter. She has co-authored several scholarly papers and recently presented a research study entitled, "High School Graduation Rates of Potential First Generation College Students: A Qualitative Case Study" at the Oxford Roundtable.
Having earned numerous awards throughout her career, Dr. Dansby was the recipient of the Dr. Alice Wright Franzke Feminist Award presented in 2004 and the Marianist Heritage Award conferred in 2012 by St. Mary's University. Recognized for her dedication, passion, and competence, she received the coveted Teaching and Leadership Excellence Award from the National Institute for Staff and Organizational Development (NISOD). Dr. Dansby has been inducted into the Gamma Delta Phi National Honor Society Educator's Hall of Fame, and recently was recognized for outstanding service to the community by the Lambda Beta Chapter of the Delta Kappa Gamma International Honor Society. In 2017, she subsequently was recognized as the recipient of the Key Women Educator Award for Education Service presented by the Delta Kappa Gamma Society Internal Honor Society. She has been the recipient of the National TRIO Achiever's Award subsequently the Dr. Walter O. Mason Award in 2012 presented by the Council for Opportunity Education. Dr. Dansby was recognized as an Exceptional Scholar by the Friends of the Carver Library. The River City Chapter of Top Ladies of Distinction, Inc. presented her with an award as an Exemplary Citizen for Outstanding Service to Youth.
Dr. Dansby is affiliated with Alpha Kappa Alpha Sorority, Inc. and served on their international Board of Directors and as the South Central Regional Director, providing leadership to over 100 graduate and undergraduate chapters throughout Texas, Arkansas, Louisiana and New Mexico. The Sorority has established an endowed scholarship in her name. She served as President of the Texas Association of Student Assistance Programs as well as a Board Member of the Southwest Association of Student Assistance Programs, and the Council of Opportunity in Education. Dr. Dansby is also active in her community, having served as President and Chairman of the Board of Directors of SA 100, a non-profit organization made up of a variety of female professional leaders from a wide range of industries. She also served as the President and Chair of the Board of Directors of the San Antonio Women's Hall of Fame, where she was inducted in the category of Higher Education. She serves as a presenter for WE LEAP (WEllness, Leadership, Ethics, Applied economics, and Professionalism), a program that was implemented by the Patient Institute in San Antonio to prepare future physicians and other healthcare professionals to become more effective caregivers and advocates for their patients. Dr. Dansby is an alumna of both Leadership America and Leadership Texas.
A native of San Antonio, Texas, Dr. Dansby obtained a B.A. in Mathematics and Chemistry from the University of Incarnate Word, while simultaneously tutoring students in St. Mary's Upward Bound program in mathematics and science. She continued her service in the capacity as Director while completing a M.A. in Educational Psychology from the University of Texas in San Antonio and a Ph.D. in Educational Administration from Texas A&M University in College Station in 1999. In her spare time she enjoys travel and reading.
About Strathmore's Who's Who Worldwide
Strathmore's Who's Who Worldwide highlights the professional lives of individuals from every significant field or industry including business, medicine, law, education, art, government and entertainment. Strathmore's Who's Who Worldwide is both an online and hard cover publication where we provide our members' current and pertinent business information. It is also a biographical information source for thousands of researchers, journalists, librarians and executive search firms throughout the world. Our goal is to ensure that our members receive all of the networking, exposure and recognition capabilities to potentially increase their business.