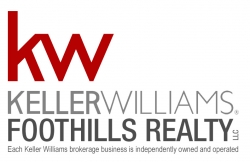 Evergreen, CO, June 02, 2017 --(
PR.com
)-- The Colorado real estate market is booming. Keller Williams Foothills Realtor Dan Skelly has seen this trend and has expanded is real estate business to neighboring areas. This is a move to help more people find their mountain dream home. Skelly is a
Realtor that specializes in high end luxury homes
but works with buyers and sellers in all price ranges. Skelly loves the areas he works in and has great local knowledge of the challenges that arise in mountain real estate transactions.
Summit County, Colorado is where one can find some of the best skiing in the world. It is an area high in elevation and the topography isn't for everyone. With that being said, if mountain living is what you are looking for this is the place for a skier. Most of Summit County is close to ski resorts and mountain communities. Since most of the properties are either in a tourist town or very close, you will be paying a little more for your home but if you like skiing it is a small price to pay for world class ski resorts. A wrangler can also find some great ranches for sale in Summit County, Colorado if you are in the market for horse properties or large parcels.
Arvada, CO is what they call "down the hill." It is more of city that a mountain town. It is in close proximity to Denver and the ski resorts. If a person works in Denver and still like to play in the mountains on the weekends then you may want to
find a home in Arvada
. It is a very family friendly city with about 120,000 people. It has things that appeal to all ages. There are plenty of open space parks for hiking and fishing and water parks. Just minutes from Downtown Denver it is a commuters dream.
Wheat Ridge, Colorado is very close to Arvada in many ways. The one difference is the price point of the homes in the area. A person will be paying more to live in Wheat Ridge. It is a very close and friendly community with lots to do and easy access for the Denver commuters.
"Keller Williams Foothills is the largest real estate agency in the country as well as the Denver Foothills. That doesn't happen by mistake. They are a force that is setting new trends in the new age of real estate. With their state of the art technology and services that no other company can touch," says Dan Skelly.
The entire Colorado real estate market is booming. These areas that Skelly is expanding to are no different. If you are looking for a Realtor in any of these areas call the real estate expert
Keller Williams Foothills Dan Skelly
.