AIM Consulting Ranked #1 (Gold) in the 2017 100 Best Companies to Work For by Minnesota Business Magazine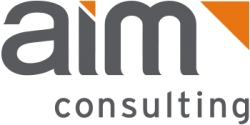 Minneapolis, MN, June 06, 2017 --(
PR.com
)-- AIM Consulting has been recognized by Minnesota Business as the first place ranking
Gold Winner for the 2017 100 Best Places to Work For
in the small business category.
The 100 winning companies gathered June 1, 2017 at The Depot Renaissance Minneapolis Hotel for a celebration hosted by Minnesota Business.
AIM Consulting Minneapolis
employees attended the event and were quoted anonymously in the print issue of Minnesota Business magazine about why AIM Consulting is a Best Place to Work:
"I have not been with AIM for very long, but what I have to say is that I have never been surrounded by a group of individuals who are as passionate and determined as my team is at AIM Consulting. Our whole team believes in what we do and it shows in the effort we put into our work."
"AIM is hands down the best company I have ever worked for. The company holds an incredible story and our success continues to be pushed every day! Excited to have joined this amazing team and to see our story continue!"
AIM Consulting Minneapolis is one of AIM Consulting's regional branch offices. AIM Consulting is a rapidly growing leader in technology consulting services and solutions delivery that helps companies compete effectively in the digital world. AIM Consulting deploys over 800 technology consultants annually across the United States.
"We are honored to have won Gold for the Best Places to Work For by Minnesota Business," said Nathan Eimers, Managing Partner of the AIM Consulting office in Minneapolis. "We really have built the best team in the region. Our employees approach each work day with passion and enthusiasm, a teamwork-focused energy that we channel into our technology consulting services. It's moving to be part of such a supportive, rewarding and transformative culture."
The award nomination process consisted of a three and half month period where Minnesota companies had the opportunity to be nominated for consideration through the Minnesota Business web portal. Once nominations closed, each company nominated was internally vetted and emailed a survey to be completed by each of their full-time employees. The results of these employee surveys were then tabulated and 100 winners were chosen based on the best of those results.
To see the list of winners and for more information about the 2017 100 Best Companies to Work For Awards, visit Minnesota Business.
About AIM Consulting
AIM Consulting, an Addison Group company, is a rapidly growing leader in technology consulting services and solutions delivery that helps companies compete effectively in the digital world. AIM's differentiation is its ability to build long term relationships with the best technology consulting talent in the region and deliver end-to-end on business-critical initiatives with modern technologies and processes. Founded in 2006, AIM Consulting provides strategic guidance and scalable project teams in the areas of Application Development, Data & Analytics, Delivery Leadership, Digital Experience & Mobile, and Infrastructure, Cloud & Enterprise Service Management. Headquartered in Seattle with offices in Denver and Minneapolis and the capability to deliver solutions across the US, AIM Consulting has been repeatedly recognized as one of the nation's fastest growing private companies and best places to work. Learn more at
aimconsulting.com
.
Contact
AIM Consulting
Amy Stewart
206-624-5333
aimconsulting.com

Contact