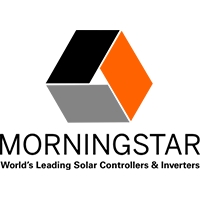 Newtown, PA, June 12, 2017 --(
PR.com
)-- Morningstar Corporation's Sales Department at the company's headquarters outside of Philadelphia, PA, is now under the direction of Jim McGrath. Jim has taken over global sales leadership responsibilities from Brad Berwald who transitioned to a newly created Product Management role within the company. These changes support Morningstar's plans for strong growth and innovation in 2017 and well into the future.
Jim McGrath was formerly Vice President of Sales with Stion Corporation and Sunwize Technologies where he gained his solar industry experience and familiarity with thin-film solar modules, inverters and balance of system components for grid-tied and off-grid systems. Prior to these two positions, Jim was employed by Motorola for 20 years which included authority over business development, product management and marketing operations in Japan, China, and the U.S. He has a bachelor's degree in electrical engineering and an MBA from Illinois Institute of Technology.
"The continued growth of off-grid solar and advanced storage technologies, coupled with a deep pipeline of innovative new products in development, positions Morningstar for very strong growth. I am very humbled and excited to join the best company and team in the solar industry," said McGrath.
Morningstar Corporation
is a US-based privately owned company and the world's leading supplier of solar controllers and inverters, with over 3 million products installed since 1993.