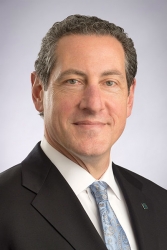 Atlanta, GA, June 21, 2017 --(
PR.com
)-- Private Bank of Buckhead, a division of National Bank of Commerce, announces the appointment of Robert B. Aland as Atlanta Market President.
Aland most recently served as Birmingham Market President for National Bank of Commerce, and takes the helm at Private Bank of Buckhead from Charles B. (Charlie) Crawford, Jr., who is departing to take on the task of helping a Philadelphia community bank recapitalize and grow.
"Private Bank of Buckhead has done an outstanding job of delivering high-touch service and tailored banking and mortgage solutions to individuals and businesses across the Metro area and beyond," Aland says, "and I am proud to be part of this team that, in its 11th year, will keep taking the bank to the next level, always with an eye on continual improvement and an ear toward client needs, goals and feedback."
Much like Crawford, Aland has deep banking experience, a focus on community banking, and an extensive community service resume. He holds both an undergraduate degree and an MBA from Vanderbilt University, and has been in banking for 28 years.
"This is of course a bittersweet time for me," Crawford says. "While I am taking on an exciting new challenge, it means I must step away from the bank I helped found and, especially, the stellar bankers and mortgage pros who make up the Private Bank of Buckhead family."
Aland says he'll be working with Crawford over the next month or so to ensure a smooth transition.
"Robert is a great fit for Private Bank of Buckhead and the clients it serves, in terms of both character and culture, and his qualifications and experience are certainly stellar," says Joel S. Arogeti, a founding board member of Private Bancshares, Inc., the parent company of Private Bank of Buckhead, who was appointed to the Boards of National Commerce Corporation and National Bank of Commerce upon the completion of the merger between NBC and PBB earlier this year.
"We appreciate Charlie's stewardship of the bank, and we wish him well in his next chapter," says Arogeti, who is President and Chief Executive Officer of the Atlanta law firm Kitchens Kelley Gaynes, "and look forward to working with Robert who shares a commitment to hands-on, client-focused community banking. His banking experience is a testament to his love of community banking. Robert is dedicated to customer-centric service and delivers the same with a cheerful dispatch that our associates, clients and shareowners will embrace."
Private Bank of Buckhead brings a private banking approach to all clients across all functions of the bank. On January 1, 2017, the bank, including its Private Bank of Decatur and PrivatePlus Mortgage divisions, completed a merger with National Bank of Commerce. PrivatePlus, which is represented in Buckhead and Decatur, does business nationally – 50 states and the District of Columbia.