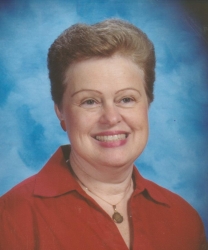 Bristol, TN, July 29, 2017 --(
PR.com
)-- About Teresa J. Hagy
Teresa J. Hagy was a teacher, now retired, at Washington Lee Elementary School. Ms. Hagy earned a B.A. in Elementary Education from Virginia Intermont College, and a Master's degree in Education from the University of Virginia. She has helped develop curriculum tests for the school system, and has conducted workshops on teaching techniques. Ms. Hagy has also conducted lectures on education topics. She is the recipient of numerous awards including Outstanding Elementary Teacher, Who's Who of American Women, and Who's Who in American Education. She has been named Southwest Virginia Reading Teacher of the Year, and has appeared on Ashford Radio Talk Show. She is a Lifetime Roundtable member of Strathmore's Who's Who. Ms. Hagy is a member of the National Education Association, the Virginia Education Association, Delta Kappa Gamma, International Reading Association, and the Southwest Virginia Reading Council. She teaches Sunday school at the Central Christian Church. In her leisure time, she enjoys singing, playing the piano, crossword puzzles, and gardening.
About America's Registry of Outstanding Professionals
America's Registry is a membership organization that gives its members the type of national recognition they strive for. Professional business people may join memberships, societies and organizations to develop business contacts, thus gaining image and credibility for themselves and their organization. As a powerful third party endorsement, America's Registry offers this kind of recognition for individuals on a national basis with the added benefit of instantaneous networking with the other members. Members are encouraged to welcome, network and assist each other whether they are in the same or an entirely different industry or profession. Being in America's Registry can be viewed by the members as a letter of introduction to all the other members.