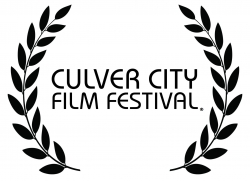 Culver City, CA, June 27, 2017 --(
PR.com
)-- Jon Gursha, the festival director Culver City Film Festival, is highly delighted to announce that the fourth annual Culver City Film Festival will hold from Monday the 4th to Monday the 11th of December 2017 in Culver City, CA. The Culver City Film Festival is an annual event established with the primary objective of bringing together a diverse group of filmmakers from around the world to share recent work and recognize local talent in a city celebrated for its cinematic history and in-depth cultural values. Culver City Film Festival provides a platform for local and international independent filmmakers.
In the bid to achieve this laudable objective, the organizers of this festival designed this annual festival which features both experienced as well as up and coming filmmakers with the hope of providing a platform for showcasing of independent film that deserves exposure and recognition. The Culver City Film Festival is a true independent film festival showcasing films in the true Indie spirit.
The submissions are now open for the short and feature films both narratives and documentary from filmmakers scattered all over the globe. A team of experienced screeners has been selected to screen all the submitted films in accordance with the standards established by the organizers of the film festival. The awards to be won during the film festival ranges from; best family film, best international film, to best production design, best ensemble cast, audience award documentary, best short screenplay, best comedy feature, best short comedy and many more.
Jon Gursha, the Festival director says, "The Culver City Film festival accepts submissions on Film Freeway and FestHome and supports Independent Filmmakers from around the world. We accept all submissions of short and feature films both narratives and documentary from anywhere and everywhere. All films in languages other than English must be subtitled in English language."
During this 2017 Culver City Film Festival, there will also be celebrations to mark the one hundredth (100th) year of Culver City and its film production. The festival is a unique festival that will celebrate this year's festival along with the 100 years anniversary of Culver City, Los Angeles California. The Culver City Film Festival is owned and operated By Jon Gursha and is a Registered Trade Mark. The Festival works with local entities and the community to promote the city and film festival. For more information about the Culver City Film Festival visit culvercityfilmfestival.com