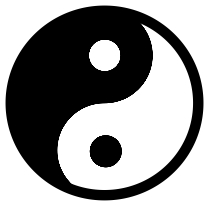 London, United Kingdom, July 05, 2017 --(
PR.com
)-- aicoin.io
First Global Credit, a premier cryptocurrency capital markets company, has entered into a partnership with a team of developers using Artificial Intelligence trading algorithms to form AICOIN (aicoin.io), a unique ICO that will formally launch on July 17 and is currently in community review mode. The whitepaper can be reviewed at aicoin.io/whitepaper.
Designed to benefit both token holders and the public blockchain business community, AICOIN is a fully functioning investment service (not an idea in development) that leverages off blockchain technology to deliver revenue from two different but complementary profit streams. The coin, which has been profitably trading a live account since the beginning of 2017, uses the pinpoint accuracy of artificial intelligence to generate ongoing profit. These profits are then used to finance investment in early stage companies focused on public blockchain or AI technology. The quarterly selection of start-up companies will leverage off the collective knowledge and experience of all token holders who vote on which companies will receive investment. Since AICOIN is built on the ethereum blockchain, the functionality of the smart contract is used to provide complete transparency and supervising control of the voting process.
This structure differs from most current legitimate ICO offerings, that have largely been used as a way to crowd fund a single blockchain focused business idea and/or user community. In the short term, the value of AICOIN will increase based on profits generated from the Artificial Intelligence trading models. The algorithms have been trained to look for inefficiencies in the top seven cryptocurrency markets that it can profit from trading. The live trading history of the models can be reviewed on the ouraibot.org blog.
"The profit you can see being generated on the blog, in itself is not that exciting as cryptocurrency is in a bull run right now," states First Global Credit CEO Gavin Smith, who has driven development of the AICOIN partnership. "But it does form the basis of what might just be a real game changer in the field of early stage venture capital investing and why we have created AICOIN."
Normally when an investor takes positions in early stage companies, where the payoff is potentially the greatest, there is an extended period from when the investor commits their funds until the exit which can be years later, when they see if they have invested in any truly disruptive and therefore valuable companies. Within that waiting period there can be huge leaps in opportunity and innovation that are entirely missed because the investor's capital is being utilized elsewhere. The AICOIN model flips this on its head by creating a continuous profit stream that is committed both to increasing the size of the trading pool and investing in an ongoing string of public blockchain and AI start-ups.
"The inefficiencies of the cryptocurrency markets and relatively small numbers of participants have created a rare and truly unique opportunity for AICOIN's technology to really benefit token holders," states Smith. "AICOIN's AI coupled with First Global Credit's hedging engine allows us to take cryptocurrency market positions in a very efficient way that will maximize the profit potential of each and every trade. Then we will recommit some of those profits to scaling up trading, some of the profits go back into AI research and the rest of the profits will be committed to find the best and the brightest talent in the two most disruptive technologies the world has seen since the advent of the Internet."
Marcie Terman, the other founding director of First Global Credit, continues the story. "The efficiency and transparency that ethereum affords us has never existed before. This has made it possible for us to benefit from the collective experience and knowledge of our token holders, what has been called "The Wisdom of the Crowd." AICOIN will generate a better result than an angel investor whose decisions are limited by scope of knowledge and personal bias," says Terman. "Every few months we will take a position in a new and exciting venture. Then, when we start looking at exit strategies for the first ventures in a year or two down the road, AICOIN's value will reflect the fact that we may well be sitting on future market leaders like the world's next Uber or Amazon."